By Asia Simone Burns – The Atlanta Journal-Constitution
John Spink – The Atlanta Journal-Constitution
#atlanta-ga
SWAT officers are trying to negotiate with a gunman who barricaded himself inside an east Cobb County home after firing multiple rounds Tuesday morning.
Neighbors near the residence in the 7200 block of Kingsley Drive have been told to stay indoors while authorities work to resolve the situation, officials said.
Cobb police were sent to the neighborhood about 5:30 a.m. after a 911 caller reported gunshots in the area, department spokesman Sgt. Wayne Delk told reporters from the scene. When officers arrived, they found a man firing a weapon.
Police did not specify what kind of gun was used or how many rounds were fired, but neighbors near the Kingsley Drive home reported hearing between 20 and 30 shots.
"Several shots were fired both inside and outside the home," Delk said.
Officers believe the man is in the home by himself. No injuries have been reported, Delk said.
"He is still in the home right now and we are negotiating trying to get him to surrender peacefully," Delk said.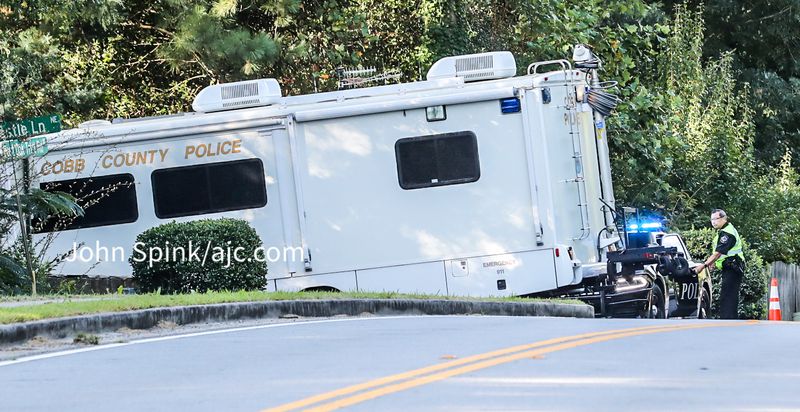 Cobb police are blocking both entrances to the Newcastle subdivision until the matter is resolved.
"At this point, the neighborhood is shut down and we are going to continue to work to resolve this as peacefully as we can," Delk said.
An Atlanta Journal-Constitution photographer is on the scene working to learn more.