#foodie-all – by Ellen Britt. Today I want to talk about an ingredient you may have never thought to use in a cake..olive oil! And yes it's Ellen, the Atlanta News and Talk Hometown Ambassador, back with more foodie talk.
So what's this about using olive oil in a cake y'all? If you've never had a piece of fragrant, moist olive oil cake, you don't know what you are missing! And don't worry, because it doesn't taste like olive oil.
Olive oil cake is a little less sweet than what you are probably used to, so it goes well as an afternoon snack with a cup of freshly brewed coffee or tea. If you like your cake on the sweeter side, you can make a simple lemon juice and confectioner's sugar glaze to drizzle over the top or see my Note below…
I like to use freshly grated lemon zest in my cake batter as well. Whipped in with the egg yolks and sugar, the citrus rind perfectly complements the grassy, earthy tones of the olive oil.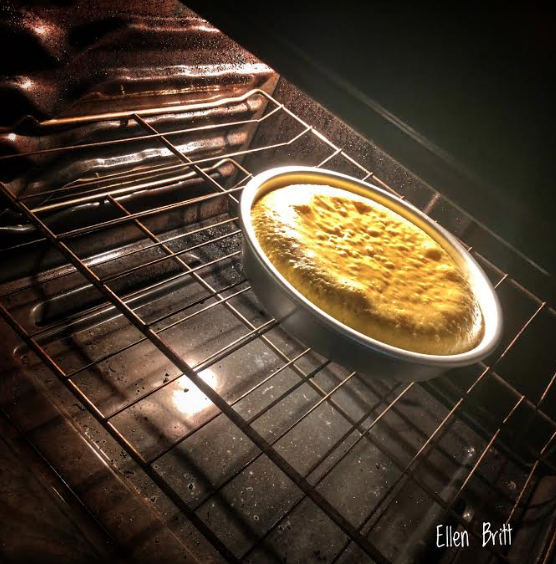 My sister, who raises her own backyard hens here south of Atlanta, gave me a dozen freshly laid brown eggs and I'm using four of them to make my cake. I love this cake because it's simple and has easily obtainable ingredients… one and a half cups flour, a quarter teaspoon salt, one and a half teaspoons baking powder, 1 cup of sugar, four large eggs, two tablespoons milk (I use oat milk), zest of one lemon, seven tablespoons melted butter and of course, three fourths cup of good quality extra virgin olive oil. Here's what to do:
First of all, preheat your oven to 350 F.
Spray a ten inch cake pan with cooking spray (I like Publix olive oil spray)
Sift together the flour, baking powder and salt.
Mix the olive oil, melted butter and milk in another bowl
In another large bowl, beat with a portable hand mixer the eggs, sugar and lemon zest until well combined and pale in color.
Then put everything together by adding a third of the dry ingredients to the large bowl with the eggs, lemon zest and sugar and whisk until combined. Then add a third of the olive oil/butter/milk mix and whisk till combined. Keep on doing this until everything is mixed into a smooth batter.
Pour the batter into your prepared cake pan and bake for 35 to 40 minutes. Watch the cake until it's pulled away slightly from the edges and a toothpick inserted into the center comes out clean and it's browned somewhat on top.
Note: If you want a sweet "crackle" crust on top of your cake like the one in the photo of the cake slice, simply sprinkle two tablespoons of cane sugar on top of the prepared batter after you have poured it into your pan right before you place it in the oven to bake.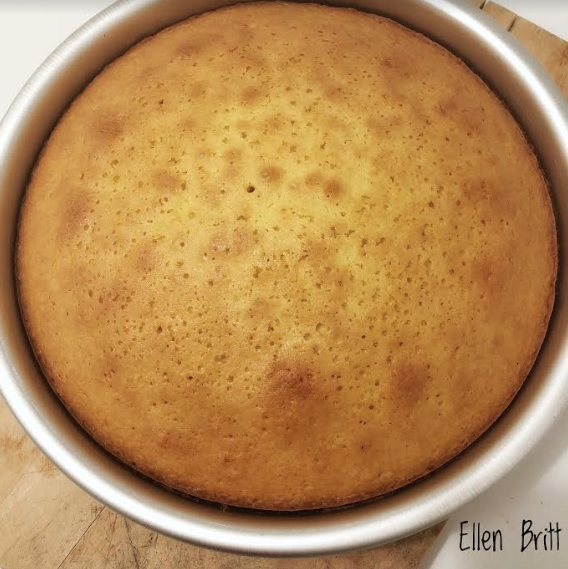 Remove the cake from the oven and let it cool on a rack for ten to fifteen minutes. Then turn out onto a plate and either serve warm or allow to cool completely before serving. Enjoy and eat up, y'all…!