By Shaddi Abusaid, The Atlanta Journal-Constitution #atlanta-ga
The rain should hold off through the second half of the weekend, but it's expected to return just in time for the work week.
Sunday will start off cloudy and warm, according to the latest forecast. While an isolated shower could pop in the afternoon, there likely won't be enough rain in metro Atlanta to put a damper on any outdoor activities.
"Overall, it's going to be a nice weekend for your outdoor plans," Channel 2 Action News meteorologist Eboni Deon said.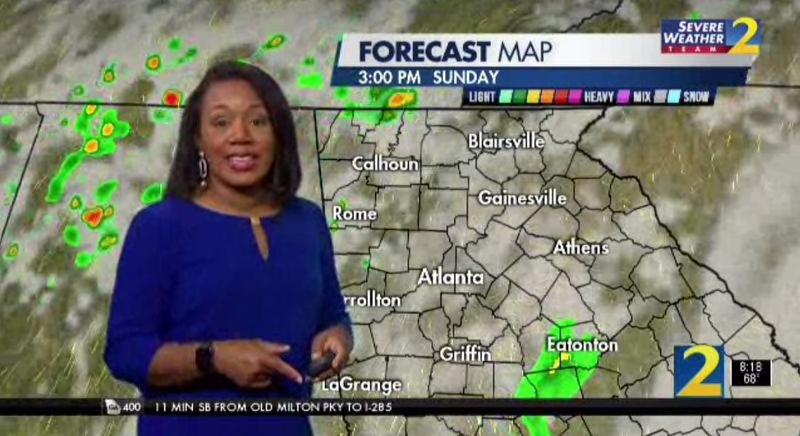 Sunday's high is expected to reach 81 degrees in Atlanta, making it good weather for shorts and a T-shirt.
"Over the next couple of days, we are going to see the moisture increasing," Deon said. "On Monday, that's when the rain chances really pick up."
The chance of rain jumps to 60% by Tuesday, so it might be a good idea to keep that umbrella handy just in case.
Temperatures will start to drop by midweek as colder air moves into the region. By next weekend, afternoon highs in Atlanta are only expected to reach the 60s, Deon said.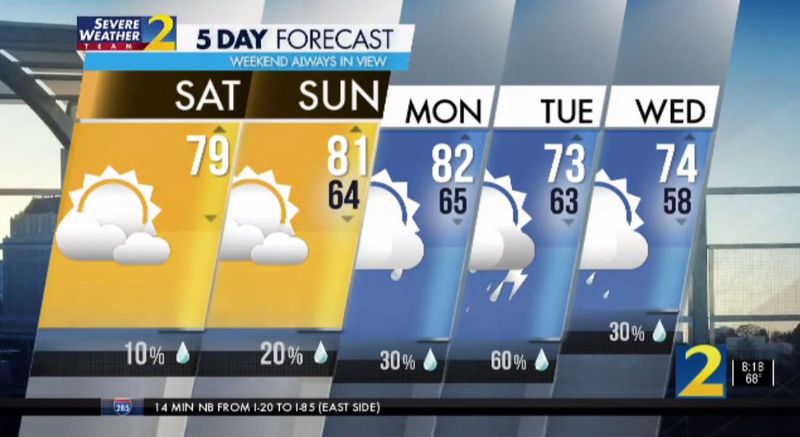 The Georgia Department of Transportation is working on several road projects that could cause delays for drivers on metro Atlanta's interstates this weekend.
In Atlanta, several lanes of I-85 will be closed overnight as GDOT crews work to repair a bridge at Piedmont Road.
Drivers should also expect delays along Langford Parkway as crews repair a bridge near the I-85 ramps. Construction on both projects should wrap up by 5 a.m. Monday, officials said.