#classiccar-all I'm Gary Sturm of Chino Valley, Arizona (Prescott, AZ Metro Area) pictured here with my classic 1957 Chevy Bel Air. This car has a very special meaning to me as my wife Dawn and my son Derek bought the car for me in 1998 for Father's Day. Needless to say, I was extremely excited and happy to receive this heartfelt gift and we went to many car shows and cruise nights with this car that year.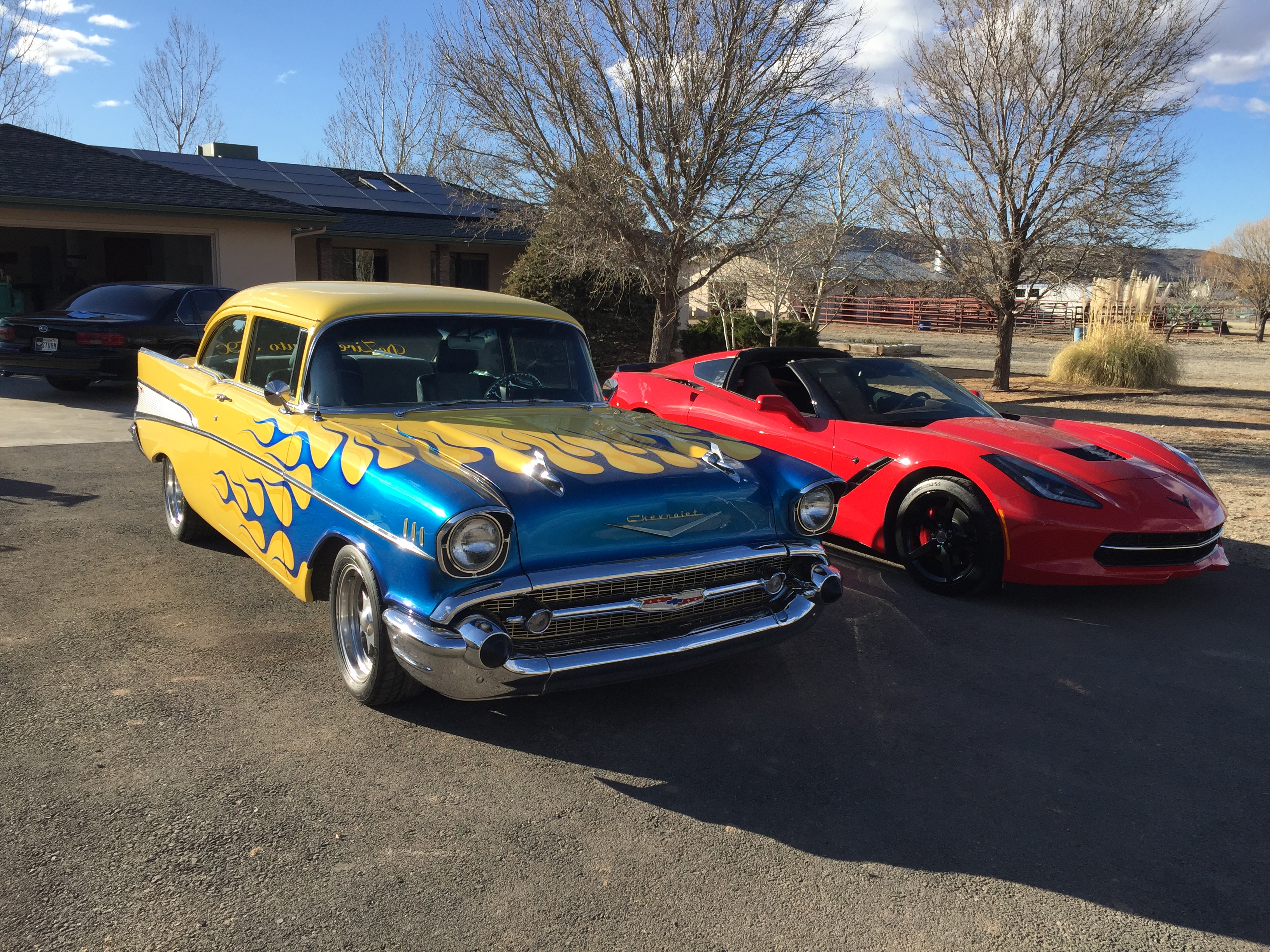 Little did we know that Dawn would be diagnosed with ovarian cancer in January of 1999 and she went home to be with the Lord in March 2000. Every time I drive this car it reminds me of my Dawn and my son.
My son Derek owned the DeZired Auto FX and did the flames. We also replaced the engine with a ZZ 430 with Edelbrock injection and produces around 450 hp, doing 13.2 in the quarter mile. She has a 700 for the transmission and ladder bar rear end suspension.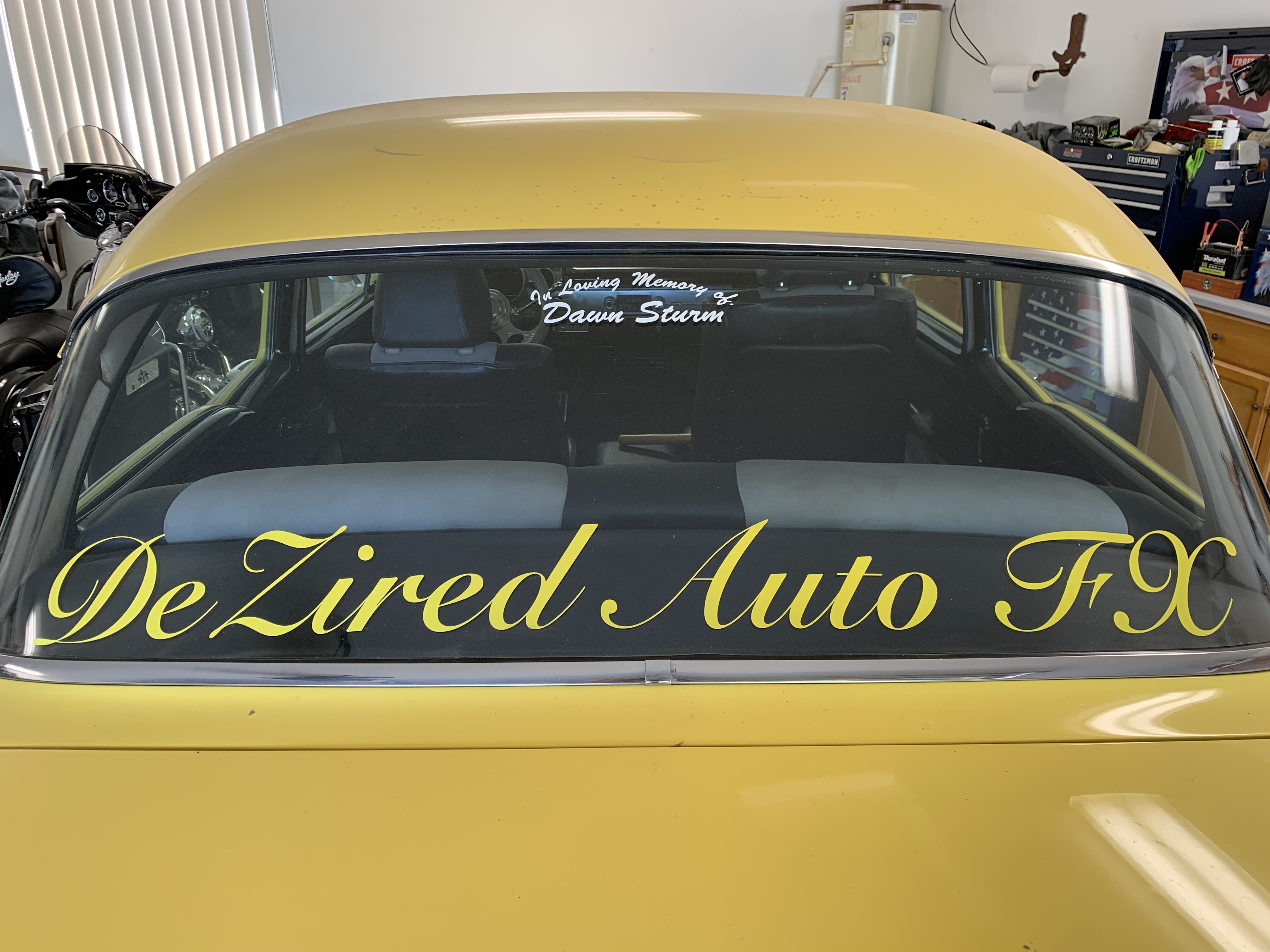 Through the years I have driven this car to many classic car shows and also just to get groceries! When I am behind the wheel I have so much fun because folks of all ages, from five to eighty something always smile and give me a big thumbs up.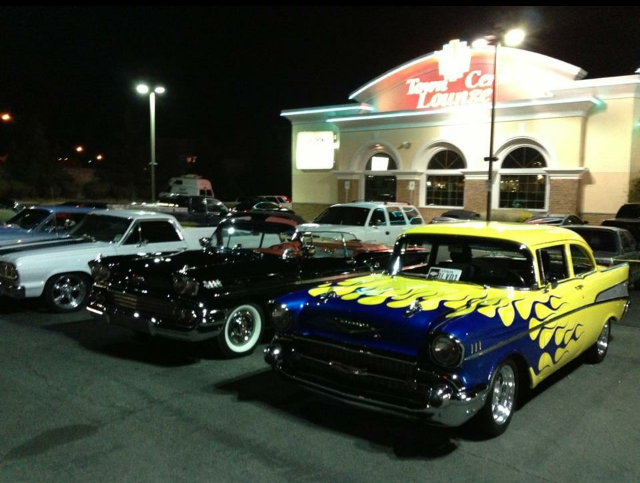 These classic cars and trucks are a splendid part of our American history as well as popular culture and deserve to be preserved and shared, especially with young people, many of whom will come to love these cars as much as I do.