#woofpost-all I'm Ellen Britt, the Hometown Ambassor for Atlanta, and I'm kicking off our Hometown Dog Photo Of The Day feature across our entire city news and talk network.
My journey with the Alaskan Malamute breed goes back over twenty years, starting with my first northern breed, Denali, an Alaskan Malamute/Siberian Husky mix. After Denai crossed the Rainbow Bridge, I got my first purebred Mal, a female who came from a breeder in Canada and who I named Raven.
Raven was a sweet, sweet girl and like most Mals, was a family dog and loved children and her human pack. She lived to be twelve years old, which is pretty good for this breed. I still miss her.
My next dog is the Mal I have now, named Lahkota, who I got from Raven's breeder in Canada and whose pictures are posted here. Lahkota is actually a cousin of Raven's! She was completely irresistable as a puppy as you can see from her photo. Those ears! And those markings are to die for…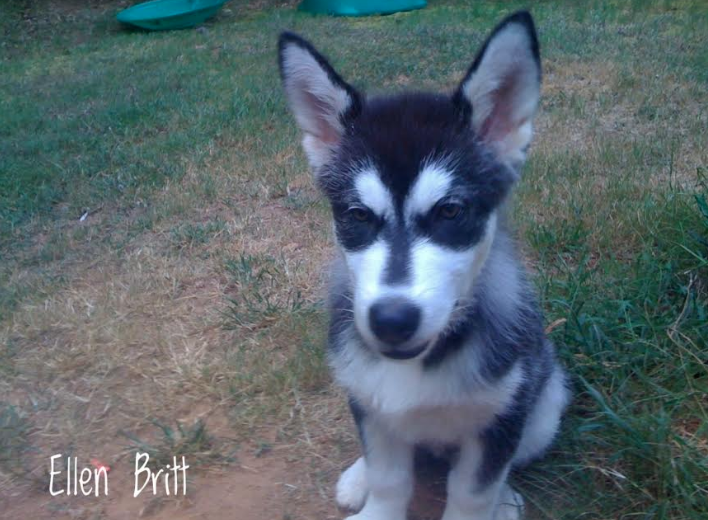 Lahkota is completely attached to her human pack and like most Mals, deplores being left alone for any length of time. She is a magnificent dog and has that beautiful Northern breed look that I so adore. For some reason her tongue is split at the very tip but that doesn't seem to bother her at all.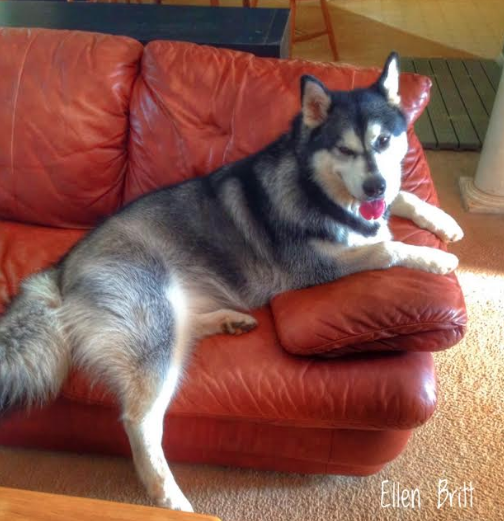 Like many Mals, she loves to steal things like dish towels when she gets a chance and once even popped open the door to the microwave and stole a hot sweet potato. Fortunately I was able to get it away from her before she burned her mouth!
Mals are my dog breed and I just can't see ever having any other breed in my life. Mals rule!