By Eric Stirgus, The Atlanta Journal-Constitution #atlanta-ga
Former President Bill Clinton and his daughter, Chelsea, will discuss ways to support student leaders, creating an inclusive society and health equity issues with Morehouse College officials during a virtual workshop next week.
The Oct. 8 event is part of the Clinton Global Initiative University's expanded year-round curriculum aimed at creating opportunities for students to engage with national and global leaders, and coordinate action with their peers. It is the Clinton Foundation's first event with Morehouse, the nation's only Historically Black College & University focused on educating men.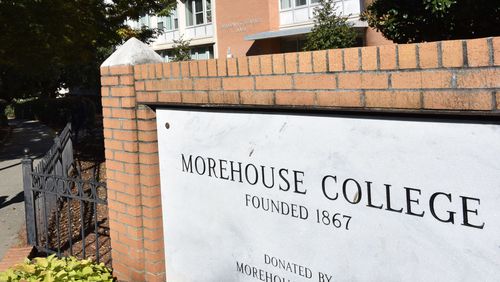 "This year it's become clearer than ever how much more work we have to do to achieve an equal and just society. America can't succeed unless all people have the chance to succeed," the former president said in a statement. "Through CGI U, we're helping students identify ways they can take action and address major challenges like inequality and health disparities. I'm excited for the chance to join Morehouse for next week's program, and to discuss ways we can all work toward a more inclusive future."
Morehouse, located near downtown Atlanta, is conducting all classes online this semester because of the pandemic.
The former president will moderate a session on entrepreneurship, noting estimates that over 40% of Black-owned businesses will never reopen following the coronavirus pandemic. Chelsea Clinton, the foundation's vice chair, will moderate a session on health equity in the midst of the coronavirus pandemic.
Bill Clinton started the Clinton Global Initiative shortly after his presidency ended in January 2001.