By Shaddi Abusaid, The Atlanta Journal-Constitution #atlanta-ga (CNT)
A Rockdale County murder suspect was arrested in Arkansas on Monday following a police shootout that left one officer dead and another injured, according to multiple media reports.
Keshone Quantarious Smith, 19, was wanted since June 15 after a man was shot and killed during a robbery at a Conyers apartment complex, AJC.com previously reported.
The victim in that case, Money White Jr., lived at the Briar Creek Court complex and was shot multiple times in the chest, Conyers police said previously. When officers arrived at the complex, a crowd had gathered around White, who was pronounced dead at the scene.
Authorities previously arrested Dacquan Whitson and Christien West in the case, but police believed Smith fled to Arkansas following the fatal shooting.
On Monday, three officers got into a shootout at an Econo Lodge motel in Pine Bluff, Arkansas, Channel 2 Action News reported. Authorities said Detective Kevin Collins and Lt. Ralph Isaac with the Pine Bluff Police Department were shot during the exchange of gunfire. Collins later died of his injuries.
Several people, including Smith, were taken into custody following the shootout. It wasn't immediately clear Tuesday afternoon if Smith is accused of shooting at the officers during the incident.
Collins, 35, was a five-year veteran of the department and was assigned to Pine Bluff's Violent Crimes Unit, authorities said.
"At his heart, being an officer is what Kevin wanted to do," Pine Bluff Police Chief Kelvin Sergeant said during a news conference. "I ask you to pray for the Pine Bluff Police Department. We're hurting. We have lost a family member."
In a news release, Conyers police offered their sympathies to Collins' family and colleagues.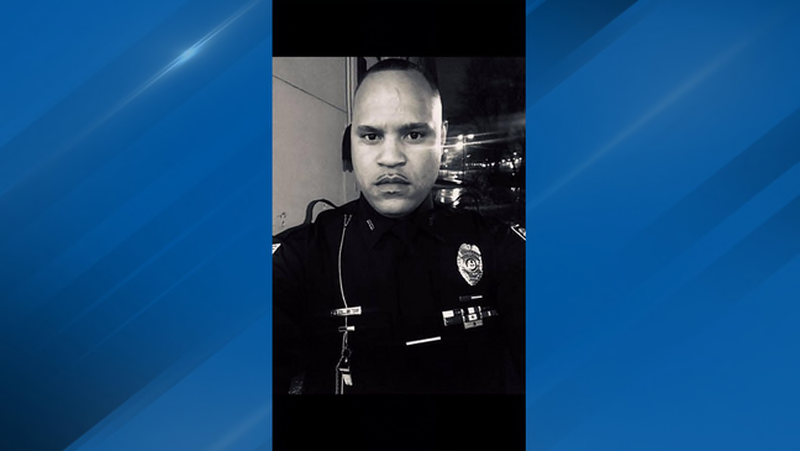 "Police Chief Gene Wilson and Conyers Police Department would like to express our deepest condolences to Detective Collins' family and the Pine Bluff Police Department," the statement read. "We also wish for the full recovery of Lt. Ralph Isaac following this tragedy."
Two other people believed to be involved in the shooting suffered non-life-threatening injuries, Little Rock news station KATV reported. Both were taken to a hospital and then released to police for questioning.
Arkansas State Police have taken over the shooting investigation. It's unclear if Smith has been charged in the officer's death or how long it may take to extradite him to Georgia to face charges here.
Smith is the fifth person charged in the June shooting and the third suspect arrested in Arkansas, Conyers police Capt. Kim Lucas told AJC.com.
Following the arrests of Whitson and West, 21-year-old Desmond Marks was captured in Arkansas and extradited to Rockdale County, Lucas said. A fourth suspect, Carlos Davis, was arrested Sept. 1 but remains held at an Arkansas jail, she said.
West is charged with making false statements and use of communications in the commission of a felony involving controlled substances, according to police. The other four suspects, including Smith, are charged with armed robbery and murder in White's death.