By Tanni Deb, The Atlanta Journal-Constitution #atlanta-ga (CNT) City News And Talk
Have your umbrellas ready and try to stay dry this weekend because tropical rain from Hurricane Delta is speeding into our state, especially into North Georgia, Channel 2 Action News chief meteorologist Glenn Burns said.
Early Saturday morning, North Georgia will see heavy rain, but the chance for severe weather is extremely low, he said. Those living in and around the metro area will get a break from the downpours from around noon until 3 p.m., Burns said.
"Rain picks up very heavy across the area late afternoon and evening," Burns added.
That will continue through Sunday, but the rain is expected to come to an end Monday, according to the news station.
Saturday will see a high of 76, while temperatures will reach almost 80 degrees Sunday. The chance for rain on both days is 70 percent, Burns said.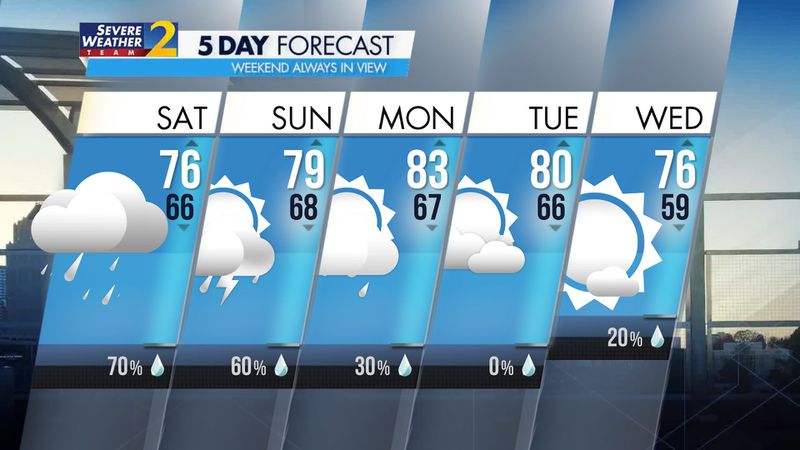 If weather permits, the Georgia Department of Transportation has a few roadwork projects planned over the weekend. Lanes will be closed overnight on I-285 at Ga. 400 for bridge, roadway and noise barrier construction, GDOT said. Two right lanes on Abernathy Road from Barfield Road to Peachtree Dunwoody Road will be shut down Saturday from 7 a.m. to 5 p.m., GDOT said.
In Atlanta, rolling closures on I-285 East near Riverside Drive could cause delays starting at noon Saturday, GDOT said. All lanes will be closed until 2 p.m.