By Kelcie Willis, The Atlanta Journal-Constitution #local-all (CNT) City News And Talk
President Donald Trump made remarks at an outdoor event at the White House on Saturday, his first since testing positive for the coronavirus.
The event was held at the South Lawn of the White House.
Appearing for under 20 minutes, Trump said he was "feeling great" at the event, in which he made claims of voter fraud and praised Vice President Mike Pence for his performance at Wednesday's vice presidential debate.
He also thanked supporters for showing up and for their prayers while he was in Walter Reed, encouraging them to vote at the event that he called a "peaceful protest" in support of law enforcement.
Trump continued to double down on the promise he made that the coronavirus vaccine is coming soon. He also falsely claimed the coronavirus was disappearing.
More than 214,000 Americans have died of the coronavirus.
Before the event, White House spokeswoman Alyssa Farah told reporters that attendees would be screened before coming in and the event would be "socially distanced, of course." She said CDC guidelines would be followed and Trump would briefly address supporters from the White House balcony.
Attendees were seen standing close together. However, many appeared to be wearing masks at the event.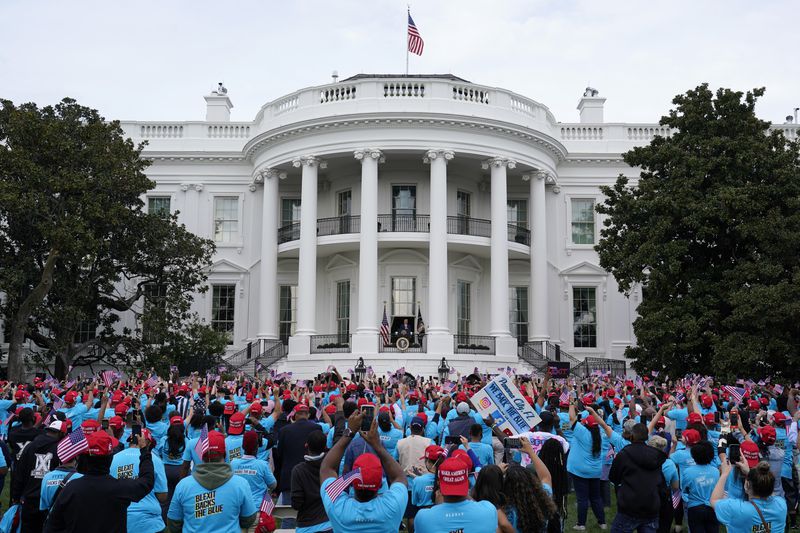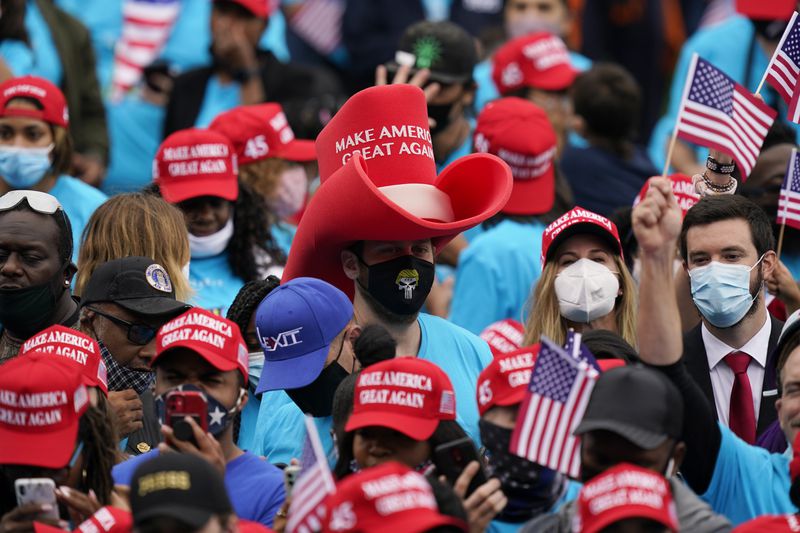 Farah would not say if Trump has tested negative for the coronavirus.
"We will give an all-clear from the doctor on when he's clear for travel and public events," Farah said when asked if the White House will confirm if Trump has tested negative.
After Saturday's event, Trump will be traveling across the country for other rallies in Sanford, Florida; Johnstown, Pennsylvania; and Des Moines, Iowa.