#foodie-all – by Ellen Britt. Hey there y'all…! Today is my daughter's birthday. She is not much of a cake fan, so she asked me to make her a batch of shortbread cookies. Believe it or not, I had never tried making them, as for some reason, I thought baking homemade shortbread cookies was difficult.
Not so!
Now I know this recipe is not plant based and is also not on the healthy end of the scale. However, birthdays come around only once a year so time to celebrate.
I did use my mise en place skills for my set up on this recipe and since there are only four ingredients, putting that together was a snap.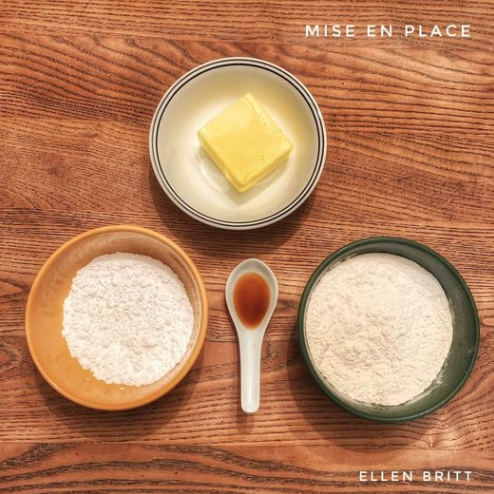 Also, I was out of all purpose flour. I did have some King Arthur bread flour and from what I researched, it looked like it would be fine to substitute that for the all purpose.
First thing to do is to soften the butter (ten tablespoons) at room temperature. I used KerryGold Irish butter for this recipe. While the butter is softening, preheat your oven to 350 F.
Then I creamed the butter together with a half teaspoon of vanilla extract and a half cup of confectioner's sugar.
When that was all combined, I added (in three parts) one and one half cups of bread flour and mixed it with a fork till all ingredients were thoroughly combined.
After that, I pressed the dough together into a ball and then on a lightly floured surface, shaped the dough into a brick, which I then wrapped in plastic and placed in the fridge for an hour to chill and firm.
Once my brick was firm, I used a sharp knife to cut the brick into one half inch thick slices and pierced each of them with several holes using the end of a bamboo skewer. I placed the slices on a baking sheet which had been sprayed lightly with olive oil cooking spray.
Most of these shortbread recipes say you only have to bake these for ten minutes, but that was not enough, as the one I tested was still doughy in the center, so I left them in for six to seven minutes more. You want them lightly brown on the bottom and just slightly turning golden on the top.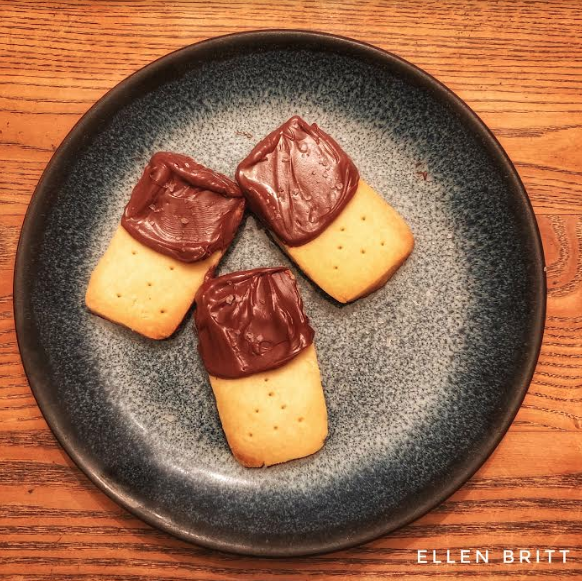 Remove from the oven when done and cool on a plate or wire rack. If you like, you can spread a layer of melted semi-sweet chocolate over one half of each cookie for a decorative treat. Let's eat y'all…!