By Shaddi Abusaid, The Atlanta Journal-Constitution
#atlanta-ga (CNT) City News And Talk
The dreary weather brought on by the remnants of Hurricane Delta will continue through the second half of the weekend, according to the latest forecast.
Tornado warnings were issued for several metro Atlanta counties on Saturday evening as heavy rain and strong winds swept through the state.
While Sunday's weather shouldn't be as severe, the rain will likely put a damper on any outdoor plans, Channel 2 Action News meteorologist Eboni Deon said.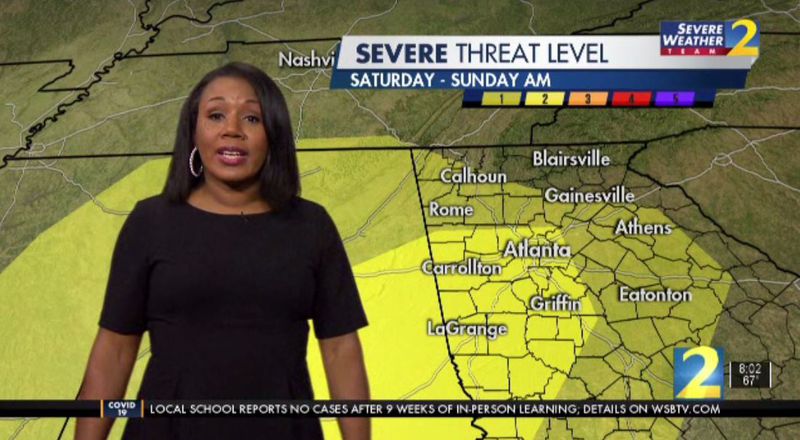 "We're going to be dealing with on and off-again downpours," she said, adding the rain should clear out later in the day. "We'll still have rain and storms to track before things start to quiet down Sunday evening."
The afternoon high is expected to reach 75 degrees in Atlanta with a 70% chance of showers. Sunshine will return on Monday, bringing temperatures back into the 80s to kick off the workweek.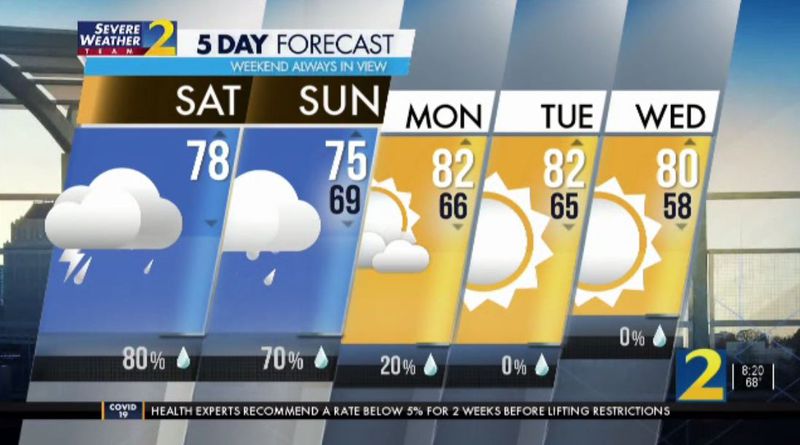 Despite the rain, the Georgia Department of Transportation has several road projects planned this weekend that could lead to delays for drivers on metro Atlanta's interstates.
Crews will implement several lane and ramp closures at Langford Parkway and I-285 for a bridge rehabilitation project. All lanes should reopen by 5 a.m. Monday.
There will also be delays on the south end of the Perimeter this weekend as crews work to complete a $20 million resurfacing project in Fulton and Clayton counties. The rolling closures along the 3.5-mile stretch of interstate between Airport Tunnel Road and Roosevelt Highway should wrap up by 7 a.m. Monday, just in time for the morning commute.