By Tanni Deb, The Atlanta Journal-Constitution
(CNT) City News And Talk #atlanta-ga
There will be plenty of sunshine even though temperatures are dropping this weekend as a cold front moves into Georgia, according to Channel 2 Action News chief meteorologist Glenn Burns.
North Georgia will experience very light winds on Saturday morning.
"That's a perfect recipe for some very chilly temperatures," Burns said.
While temps will drop to 44 degrees around metro Atlanta, parts of North Georgia will see temps in the mid-30s, according to Channel 2. Some of the mountain valleys may also get close to freezing.
"Make sure the pets have a nice warm place to stay if they're outdoor pets," Burns said.
Temps will rebound Saturday afternoon with a high of 66 in Atlanta, upper 60s in northwest Georgia and low 60s in the mountains, according to the news station.
Sunday will start off cool at 48 degrees, but will see a high of 70.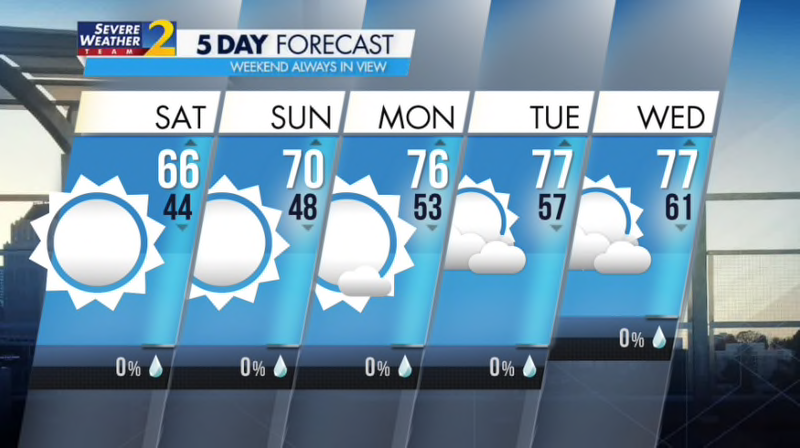 Weather permitting, the Georgia Department of Transportation has several road projects planned this weekend. Starting at 5 a.m. Saturday, two lanes will be closed on Abernathy Road eastbound from Barfield to Peachtree Dunwoody roads for construction crews to pave, GDOT said. The work is expected to clear by 5 a.m. Monday.
Construction along I-285 South near South Cobb Drive is expected to cause moderate delays between 7 a.m. and 9 p.m. Saturday, GDOT said. The right exit lane will be closed during the work.