By Chelsea Prince – The Atlanta Journal-Constitution
John Spink – The Atlanta Journal-Constitution
(CNT) City News And Talk #atlanta-ga
It is the city's 114th homicide this year.
A 60-year-old woman was shot in the head and killed Monday morning outside a 24-hour convenience store in southwest Atlanta's Peoplestown neighborhood.
Debra Houston was homeless and was known to spend nights in the laundromat at the Family Food Mart on Atlanta Avenue to get out of the cold, her sister Jenetta Houston said. She and another sister, Diane, were coming out of the business about 5:30 a.m. when bullets started flying.
It was not the first time the women were targets of gunfire, Jenetta Houston said. Both Debra and Diane were recently shot in drive-by shootings in the same area days apart, their sister told AJC.com.
"I don't have a clue why they was targeted," she said. "A couple of months ago, the same thing happened. Like I told them last time, next time you might not be that lucky."
Only Debra Houston was shot on Monday morning, Jenetta Houston said. According to Atlanta police, she was unresponsive when officers arrived at the food mart and later pronounced dead at the scene.
Her death marks the 114th homicide in Atlanta this year. With more than three months still to go, 2020 has been Atlanta's deadliest in more than a decade. The city recorded 99 homicides in all of 2019.
"Homicide investigators are working to determine the circumstances surrounding the incident," police spokesman Officer Anthony Grant said in a statement. "The investigation remains ongoing at this time."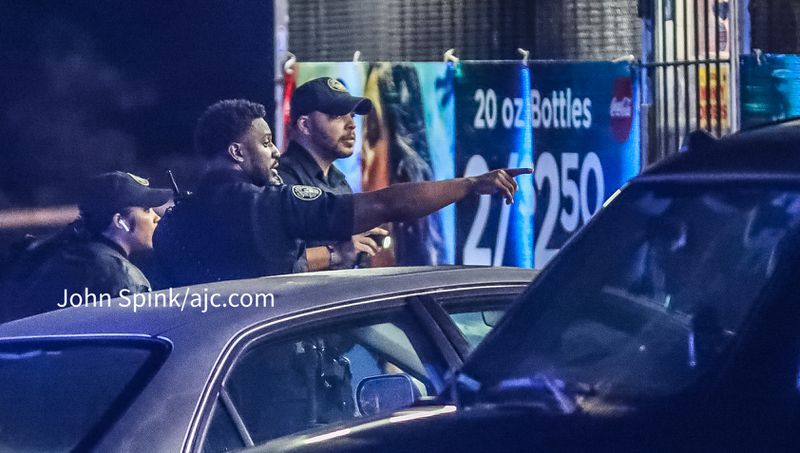 Jenetta Houston said she grew up in the neighborhood and has seen it take a violent turn. She believes her sister was not the intended target of the gunfire.
"I hope they found out who is doing the drive-bys," she said. "They not bothering anybody. They walk out the store, and she gets shot down."