(CNT) City News And Talk #woofpost-all
My journey with my dog, Peaches, began when my husband had a dream in 2009 that he had died, and from the Other Side, he peeked in to check on me to see how I was doing. He was delighted to see me lying in bed with a puppy. When he related that dream to me, he had a sparkle in his eye and said he wanted me to get a dog after he passed.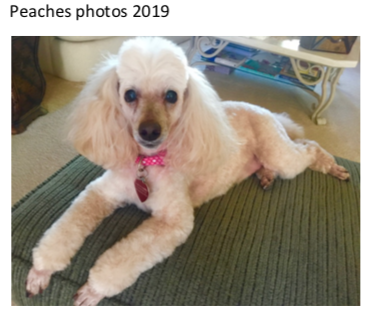 Little did we know he would pass a month later. His dream came true on Saturday, March 28, 2009, when the Universe conspired to bring a 4 mos. old precious miniature apricot poodle into my life, who I named "Peaches." Years ago, we had a miniature poodle and they are such wonderful companions and ideal pets.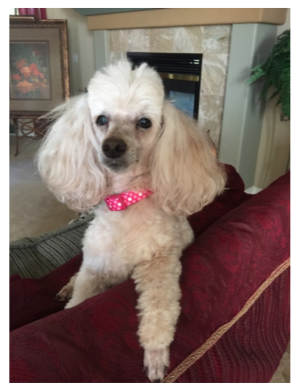 Poodles come in three varieties and the miniatures are under 15" and weigh under 15 lbs. so it's an ideal size. They are good natured, playful, very loving, loyal and wicked smart. A big advantage is they don't shed and are most hypoallergenic of all breeds. They do need to be groomed regularly. Poodle colors are black, white, apricot, chocolate or even "party poodles" who are multi-colored. They are friendly and easy to train, but I also recommend obedience classes for basic commands and training. They need consistency and socialization so walking regularly is a good routine for both of us. They are ranked 7th in most popular list out of 155 breeds and life span is usually 12 to 15 years.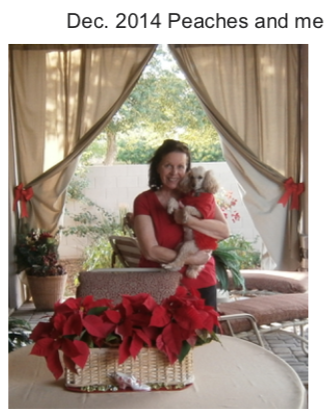 Peaches is my main squeeze and such a sweet dog who will soon be 12 years old. She is
entertaining and cracks me up when she puts her elbow over the back of the chair. Her
presence has been an added gift during this pandemic when we all had to shelter in place. We both were so happy to see family and friends again when we were able to socialize. Poodles are ideal companions and I can't imagine having any other breed!
Sharon Warren