By Mark Niesse – The Atlanta Journal-Constitution
Kelly Yamanouchi – The Atlanta Journal-Constitution
(CNT) City News Talk #atlanta-ga
7 a.m. Voters lined up before the doors opened at Shorty Howell Park Activity Building in Duluth. The line stretched from the Gwinnett County building down a path into a wooded area into the park, and started to move quickly as the polls opened at 7 a.m.
"I wanted to vote early, and I just haven't had the opportunity until today, with work, to be able to come," said Morgan Davis, a 25-year-old voter who lives in Duluth. She said of the line, "It's a little longer than I expected, but it's a good sign. It's good to see so many people vote."
Another voter in line, Brian Marsh, said the line was "pretty long this early, but it's impressive."
He and his wife Shewanda Marsh, 41, said work, weather and getting kids to school led them to go to the polls on the final day of early voting.
"We're just happy to be able to exercise our right," said Brian Marsh, 38.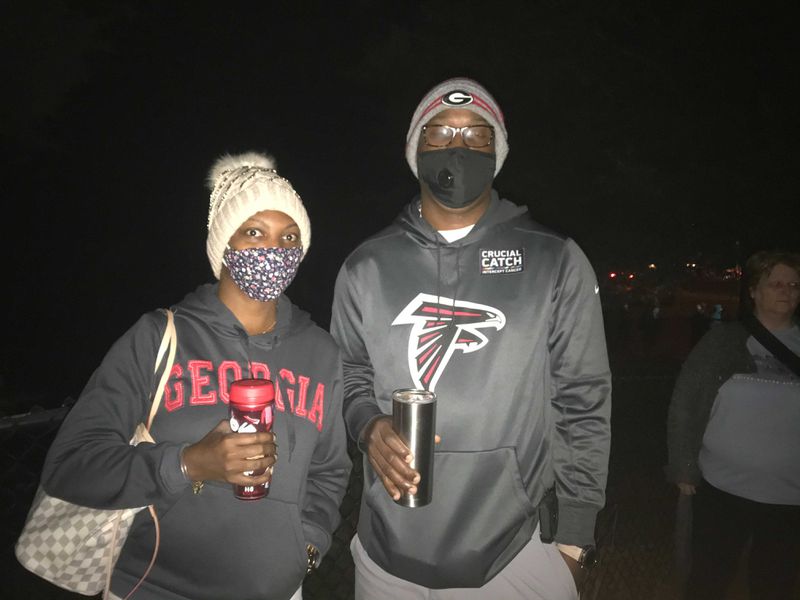 Voters across Georgia headed to the polls Friday morning for the last and largest day of early voting in Georgia's election.
The busy day of voting is likely to break more turnout records for early voting this year. Already, 3.6 million voters have cast early or absentee ballots, 50% more than in 2016.
The final day of early voting is always the busiest, and Friday probably won't be an exception. Election officials have said as many as 400,000 people could vote at 336 in-person early voting locations across Georgia on Friday.
Secretary of State Brad Raffensperger has warned voters to be ready for lines and be patient with poll workers.
"Please keep perspective and give grace to those that are doing the best they can, during a pandemic, with a record turnout, to make sure you can safely and securely exercise your right to vote," Raffensperger said Thursday. "Together, we will have a great election."
Technical problems that resulted in long waits to vote at the beginning of early voting have mostly abated. But a large turnout on Friday will again test Georgia's voting system.
Voters can check estimated wait times before they head to the polls in Cobb, DeKalb, Fulton and Gwinnett counties.
Voting locations, voting hours, registration information and sample ballots are available through the state's My Voter Page at www.mvp.sos.ga.gov.
Georgians can also vote on Election Day at their neighborhood polling places.
In all, turnout could reach as high as 6 million this year, far more than the 4.1 million voters in 2016.