Catherine Reagor Arizona Republic
(CNT) City News Talk #arizona
It won't surprise the many frustrated buyers in metro Phoenix that home prices climbed to another record last month.
A lack of supply from sellers and a rise in demand from buyers propelled the median home price to $329,000 in September. That's an almost 18% jump for the year.
The heady pace of home price increases has many buyers frantically trying to outbid each other and more sellers unwilling to compromise.
But unlike during the boom of 2005-06, few are worried metro Phoenix's market is in a bubble driven by investors that's bound to burst, causing prices to plummet.
More than 80% of recent Valley homebuyers say on property records their house will be their primary residence. As a result, Arizona's homeownership rate is also climbing fast despite soaring home prices.
A growing number of those buyers are out-of-state residents coming from areas with higher home prices.
"After seeing two months of slowing due to COVID, the Valley's housing market has since shown no signs of slowing," said housing analyst Tom Ruff of ARMLS' Information Market. "Prices and sales set records in September and are on track to do so again in October."
Sales, prices, homeownership climb
Metro Phoenix home sales climbed 5% in September from August and are up almost 19% from last year, according to the Arizona Regional Multiple Listing Service.
The Valley's median home price climbed $4,000 in September from the $325,000 it reached in August.
The number of homes for sale in the Phoenix area ticked up 2% last month to 13,800 but is still down about 23% from last year.
Metro Phoenix's homeownership rate climbed to 69% at the end of this year's third quarter, according to new U.S. Census data. That's up a startling 5 percentage points from this year's first quarter homeownership rate.
"The numbers aren't available yet, but Phoenix's population growth appears to be behind a lot of what's going on with home sales and prices now," said Tina Tamboer, senior housing analyst with Cromford. "A lot of people seem to be moving here from pricier areas because they are now working from home and can."
She said that trend is likely a big driver behind rising sales and prices.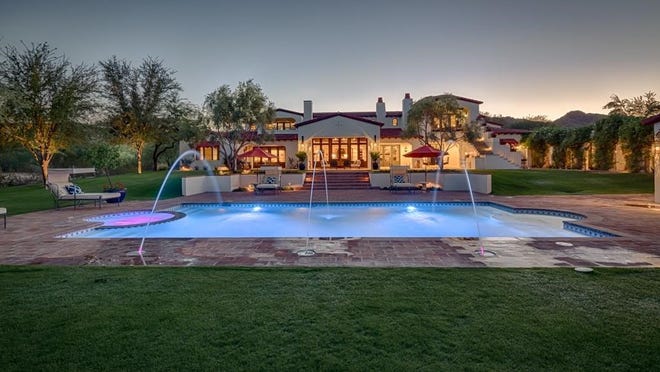 Where are most homebuyers coming from?
The biggest group of out-of-state buyers last month was from California, according to ARMLS.
Ruff researches buyers' addresses on home sales records to track the growing trend.
In September, about 16% of all metro Phoenix homebuyers had out-of-state addresses, according to property records.
About 570 Valley homebuyers last month were from California. That's up 31% from September 2019.
San Diego, Los Angeles, San Francisco and San Jose are the top California cities for out-of-state Valley homebuyers. Home prices in these pricier cities are falling or stabilizing as metro Phoenix home prices soar.
Metro Phoenix's median home price is expected to climb to at least $330,000 in October.