(CNT) City News Talk #classiccar-all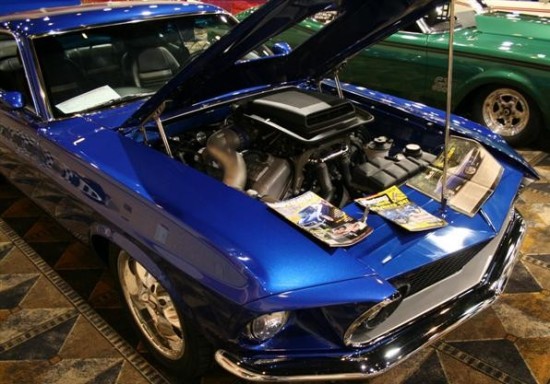 Very seldom do I walk into a car show and instantly fall in love with a car. Of course there are cars that I really like and those that I wish I could own but I am talking about the ones that you just can't get enough of. Well, this 1969 Mustang owned and built by Larry Payne is one of those cars. I have run across it more than once at car shows and it always gives me the same excitement each time I see it. One of the things that impresses me is that you could walk right by it and never give it another thought. It could easily pass as just another slightly modified fastback. However, if you stop and take a closer look and you will be hooked. I have owned a number of Mustangs and am particularly attracted to the 67-70 vintage.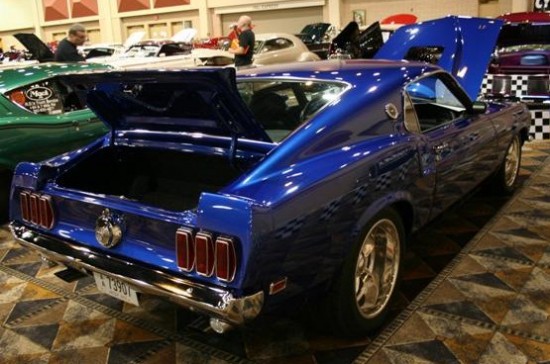 Larry Payne believes that Mustang should be a fun car to drive. He also likes the vintage body but also likes the newer 2004 Mustang Mach 1. It was the end of a generation of Fox/SN-95 chassis Mustangs. The Mach 1 returned for just two years, 2003-2004. It was a Mustang powerhouse chock full of 4.6L DOHC power and a Shaker hood scoop like its 1969 ancestor. The '04 Mach 1 also had the knitted vinyl Sports Interior with instrumentation borrowed from the '01 Bullitt Mustang.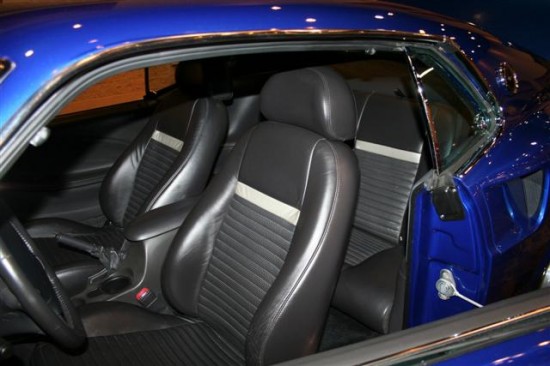 Larry eventually saw even more common threads between the 69 and '04 Mach 1s. He reached into his tool box and pulled out his measuring tape and went to work. The two cars are virtually identical in every respect. His first thoughts were to simply improve the comfort of a 69 by adding the '03-'04 Mach 1 interior inside a '69 Mach 1. It wasn't long before this dream blossomed into a much bigger project.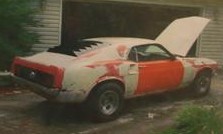 Now he had to make his dreams come true; he had to find a '69 Mach 1. When he spotted a '69 Sports Roof hidden under a tarp in and managed to talk the owner into selling he knew he was on his way. Larry was actually able to fire the old horse up and drive it home. He drove it right home and straight into his shop. His wife was a bit dismayed when he immediately began disassembly. This was a perfectly good, drivable 1969 Mustang.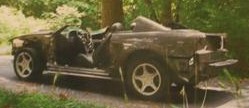 Nest up was finding an '03-'04 Mach 1 parts car. His son, David, located a totaled '04 Mach 1 online. It wasn't long before two generations of Paynes had two generations of Mach 1s in various states of disassembly. When his wife, Connie, saw the wrecked '04 she again had second thoughts about Larry's sanity.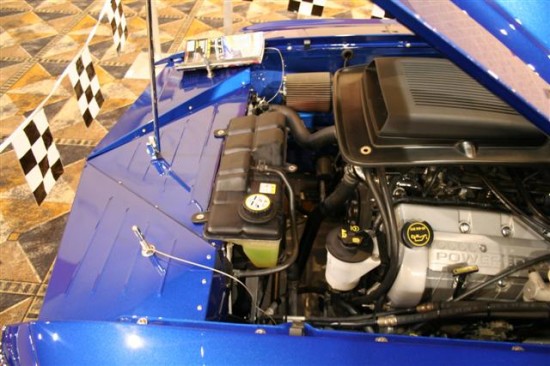 We all have dreams but it is quite another thing to charge off and make them come true. Larry is a mechanical contractor by trade and has a solid grasp of what it takes to both conceive an idea and propel it into reality that works. It is far more difficult to functionally blend a 1969 Mach 1 with a 2004 Mach 1 than simply purchase some bolt new suspension parts and add an engine transplant. It took a lot of imagination and fabrication skills. First, the '69 had to be trimmed down to a shell. Floorpans and firewall came out; quarter-panels and other rusted sheetmetal had to be replaced.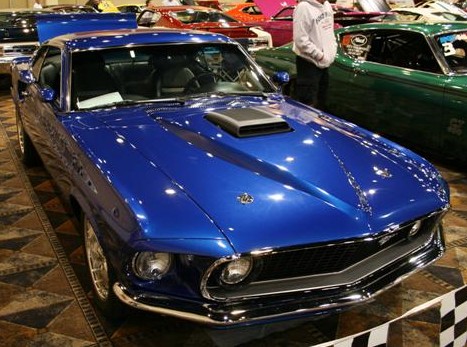 Stance is everything so Larry started by setting the ride height using wooden blocks, then built a tube chassis using 3 x 2 x 3/16-inch steel tubing. The '04 Mach 1's firewall and floorpan had to be grafted into the '69 body, which was no small feat. The '04 dashpanel had to be modified to accommodate the '69 windshield. Because the '04 windshield has a greater radius, it was easy to trim the dash pad for a perfect fit, enabling Larry to keep the correct defroster outlets. Larry said: "We were amazed at how close the '04 and '69 dimensions were. The dashpanel from the '04 was exactly the same width as the '69." The interior is all 2004 as is the drive line and suspension. Larry wanted his car to be a 1969 on the outside and 2004 on the inside. How do you fit the 4.6L DOHC V-8, the Tremec T-45 five-speed, and the infrastructure necessary to make it all work together? Remember, Larry is a mechanical contractor and a good one at that, let's leave it at that.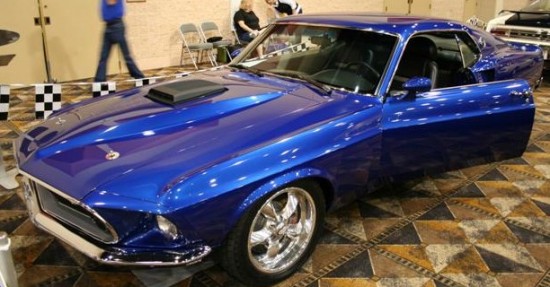 Boyd Coddington polished aluminum Smoothie II wheels are 17 x 7-1/2 inches in front and 18 x 10-1/2 in back. Baer discs are located in all four corners. Mustang II-design front suspension with some of Larry's own design provides quality cornering. In the rear is his four-link, adjustable Aldan coilover system. It works hand in hand with a 9-inch Ford sporting 3.73s, with a Traction-Lok diff driving 28-spline axles.
I love the style of the old Mustangs but moving up 30 years in drive train and interior appointments has got to be far superior if you are going to actually drive the car. The new retro Mustang design is good but just doesn't have the sole of the older versions. Larry's combination may just be the perfect fit.