By Tanni Deb, The Atlanta Journal-Constitution
(CNT) City News Talk #atlanta-ga
Both Saturday and Sunday will start off cool before warmer weather kicks in, according to Channel 2 Action News chief meteorologist Glenn Burns.
The temperature will dip to 58 for a low Saturday and then 61 Sunday. Both are unseasonably warm for November.
Despite partly cloudy skies, no rain is expected in metro Atlanta either day, but it may make its way into South Georgia on Saturday. That could mildly affect travel to the University of Georgia's important football game against Florida in Jacksonville.
The highs are going to be in the low 70s across Atlanta for the entire weekend, with only a 10 percent chance of rain, Burns said. That trend is expected to continue into next week, with a projected high of 78 on Wednesday. The low that day may only drop to 67.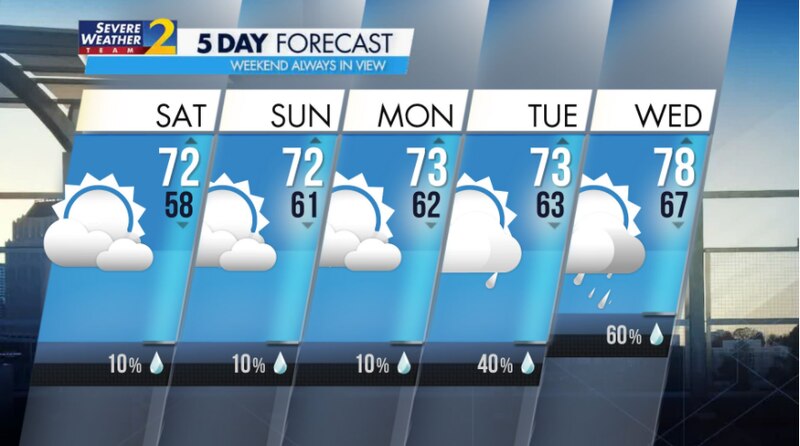 The Georgia Department of Transportation has several projects planned this weekend that could cause delays on metro interstates.
Construction on I-285 West at Chamblee Dunwoody and North Shallowford roads in DeKalb County will cause rolling closures from 9 a.m. until 9 p.m. Saturday, GDOT said.
Maintenance activity on the I-285 ramp southbound near South Atlanta Road will impact traffic between 9 a.m. Saturday and 7 a.m. Sunday, according to GDOT. The left exit lane will be closed.