(CNT) City News Talk #classiccar-all
The story of my Camaro began in the 1980s when I used to sit at the end of my parents' driveway and watch the local car enthusiasts race up and down the road tuning their cars. There were a couple of early Camaros that specifically caught my eye, and my dream of owning a 1969 Camaro was born. I purchased my Camaro at age 14 for $900.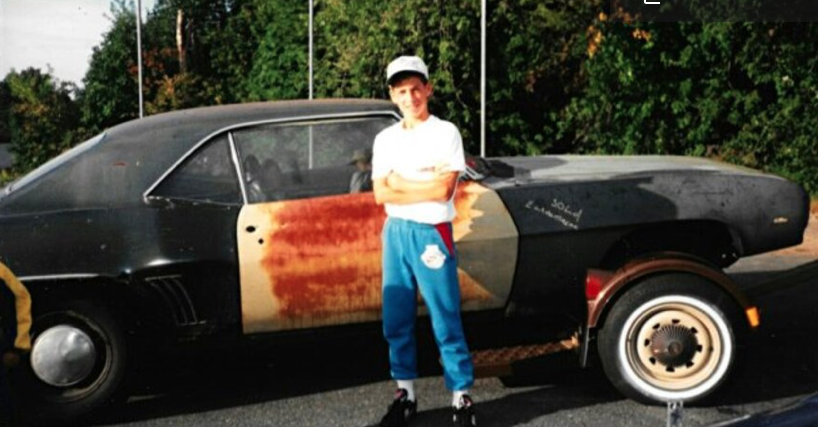 I bought it sight-unseen over the phone, and my dad drove the 850-mile roundtrip to Rhode Island to trailer it home. My dream car was not much to look at, but having spent all my money, there was no turning back. Dad was convinced we could do it. With lots of help from local car guys, my dad, my brother and I began the 3 1/2-year restoration.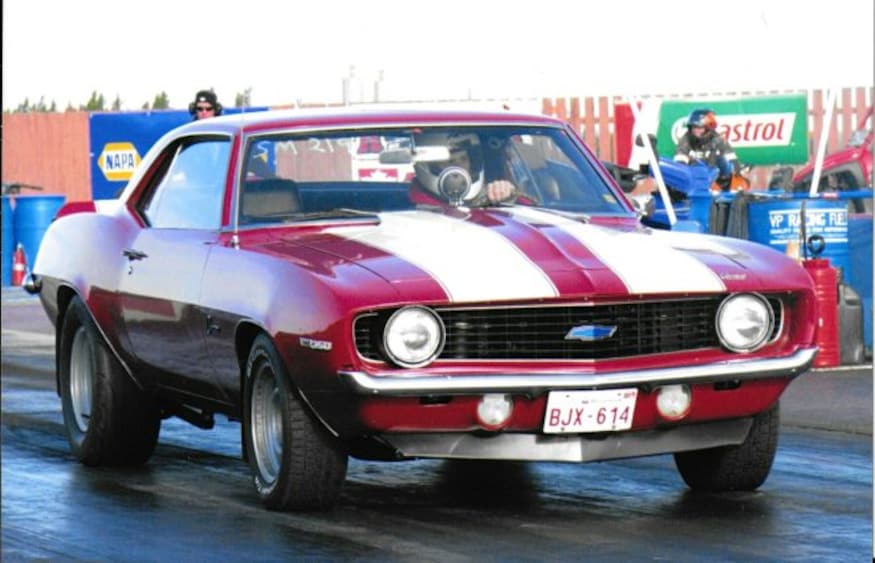 My brother had bought a 1967 Camaro at about the same time, and my dad was restoring a 1955 Chevrolet Bel Air hardtop. All three cars were built in a 24×28 garage. We learned a lot in this little garage, including welding, bodywork, painting, and engine building.
Every panel on my Camaro needed replacing; the only original panels are the roof and trunk lid. Four garbage bags of mouse nests were removed from the engine and the interior. We did most of the work ourselves in the garage except for the paint. I was fortunate to get one of the aforementioned local car guys, Kenny Leeman, to spray Garnet Red over the Fathom Green in 1995.
Over the years I have made modifications as the budget allowed: Positraction, new rear gears, a shift kit, CalTracs traction bars, frame connectors, a stainless steel exhaust, a cam, and new heads.
It wasn't long before I was following the local racers to the track on weekends. A passion was forged after that first run down the quarter-mile that still burns deep today. The closest track is four hours away, making it difficult to attend all the races. But a caring and understanding wife makes it possible for me to make three or four trips a summer. My wife or my dad is usually the pit crew.
My first run ever clocked in at 15.67 at 90 mph in the summer of 1996. My current best is 12.80 at 106 in a car that I could drive to the track. The current powertrain consists of a 350 small-block, a Turbo 350 transmission, and 3.73 gears. Since the restoration the car has gone 34,000 miles and has more than 500 timeslips from three different race tracks.
I would like to trace the history of the car back to its original owner. Before I bought it, the Camaro was last registered in 1981 and was Fathom Green with a green interior. I purchased the car in Chepachet, Rhode Island. Past owners may have lived in North Scituate or Woonsocket, Rhode Island.
I am proud the car has survived college, marriage, and two awesome kids. I hope one day the kids can call the Camaro theirs and have as much fun as I have had.