Presented by Angela Davis of The Kitchenista Diaries.
Troy Warren for Hometown Hall #homegarden-all

For avid home cooks, being at home 24/7 means spending a lot more time in the kitchen. Learn how to organize and equip your food-prep space to improve sanitation and comfort. Both easy and budget-friendly, read on for small ways you can create a safer, more convenient and enjoyable kitchen space.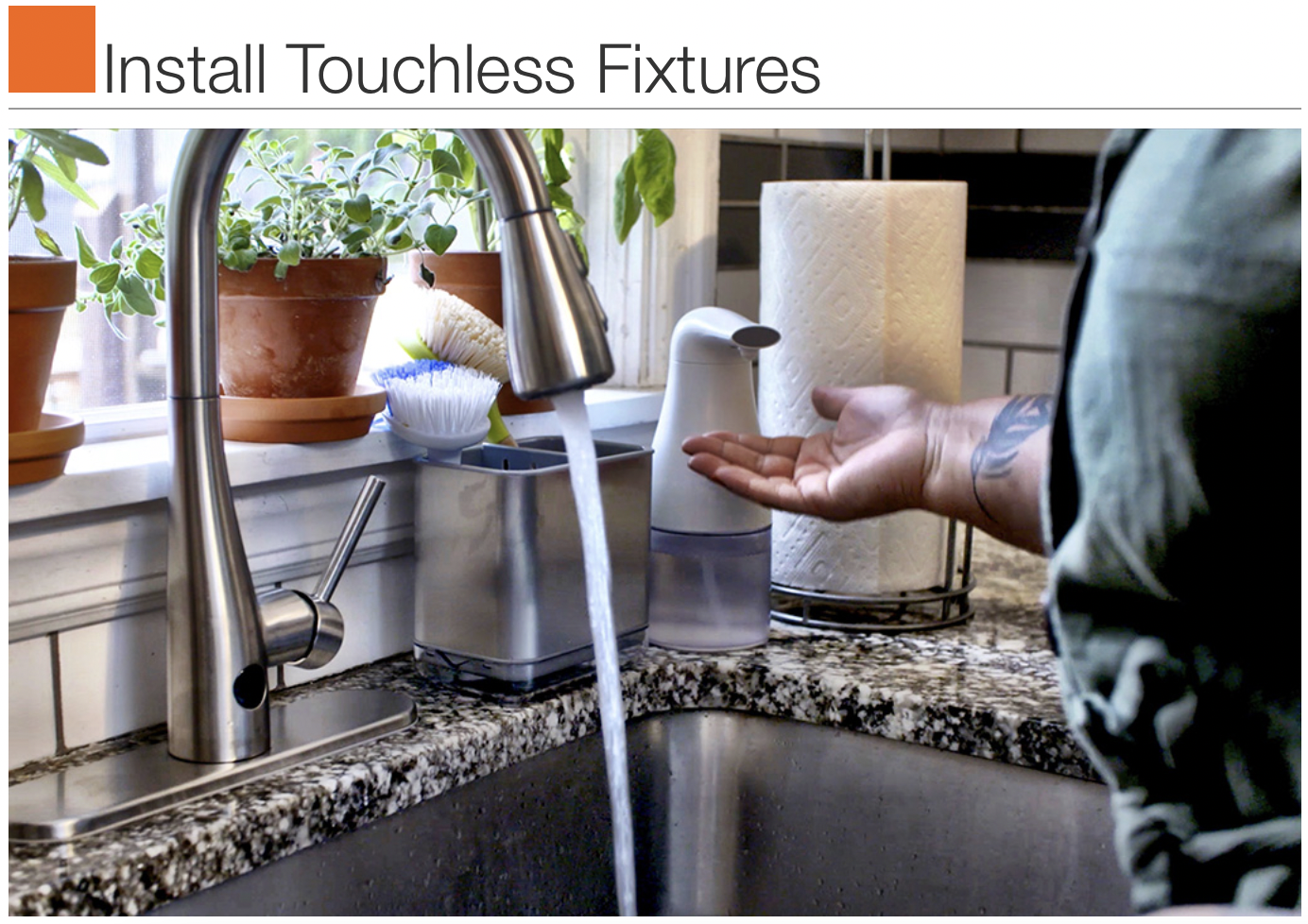 Hand washing is an absolute must for staying healthy. In the kitchen, this can be tricky, especially when you're working with raw meat or messy ingredients. Improve sanitation in your space with a touchless faucet. It has a battery-operated sensor that detects your hand motion to turn the water on and off.
Pair your new touchless faucet with a touchless soap dispenser. With a simple wave of your hand, you can now access soap and water without cross-contaminating your faucet. Mind blown!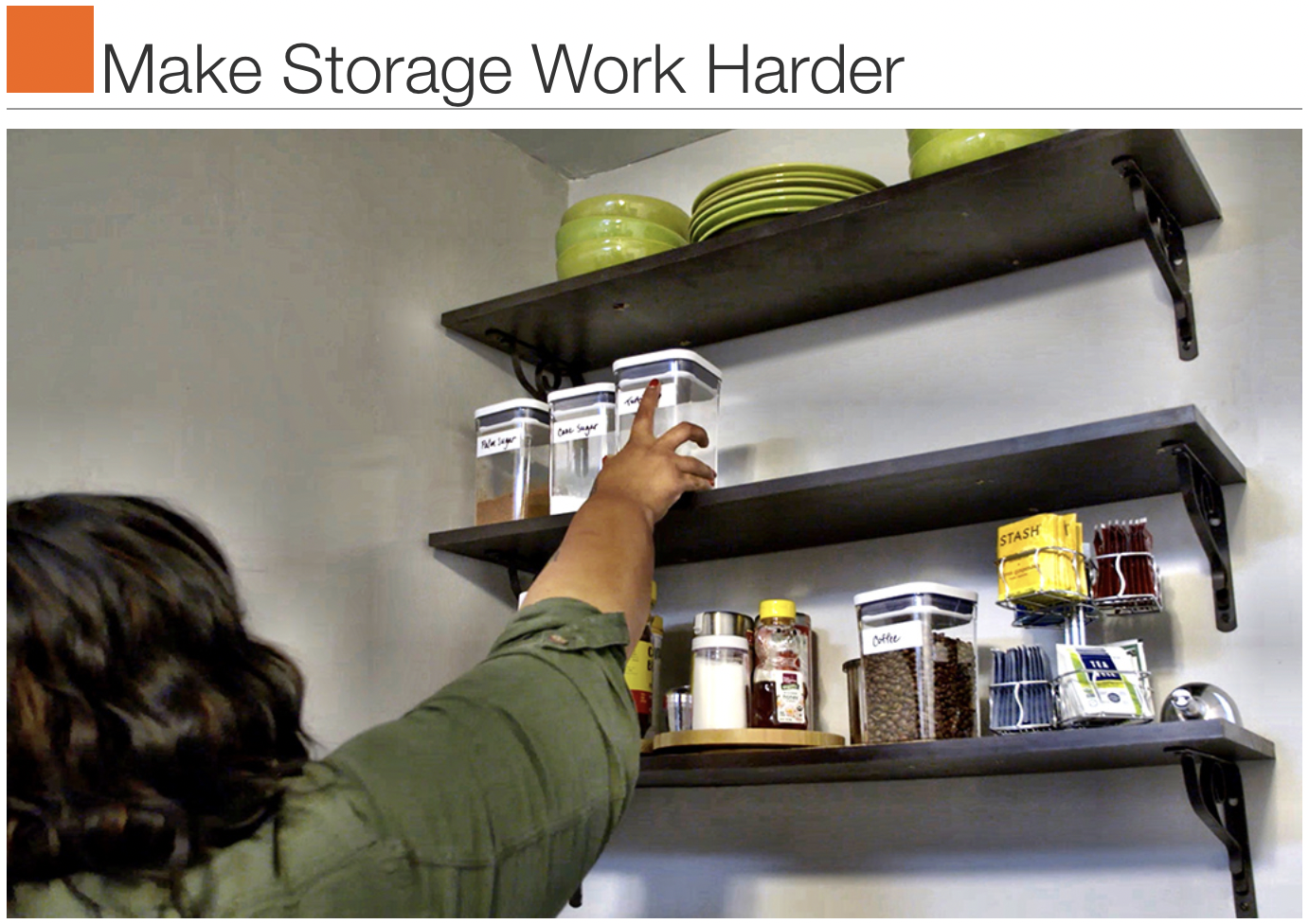 How do you properly store a ton of cleaning products? Think about adding an adjustable shelf with a basket. It can fit in your cabinets and provide storage for kitchen must-haves like foil and paper towels, too.
Add or update your storage by installing open shelving. Dry pantry storage is so critical for keeping food fresh, ensuring safety and cost efficiency. Make your new open shelving more efficient, tidy and even aesthetically pleasing. Fill it with air-tight containers filled with sugar, grains, rice and beans.
Tip: Before choosing an organization system, double-check (or even triple-check) the measurements of your space.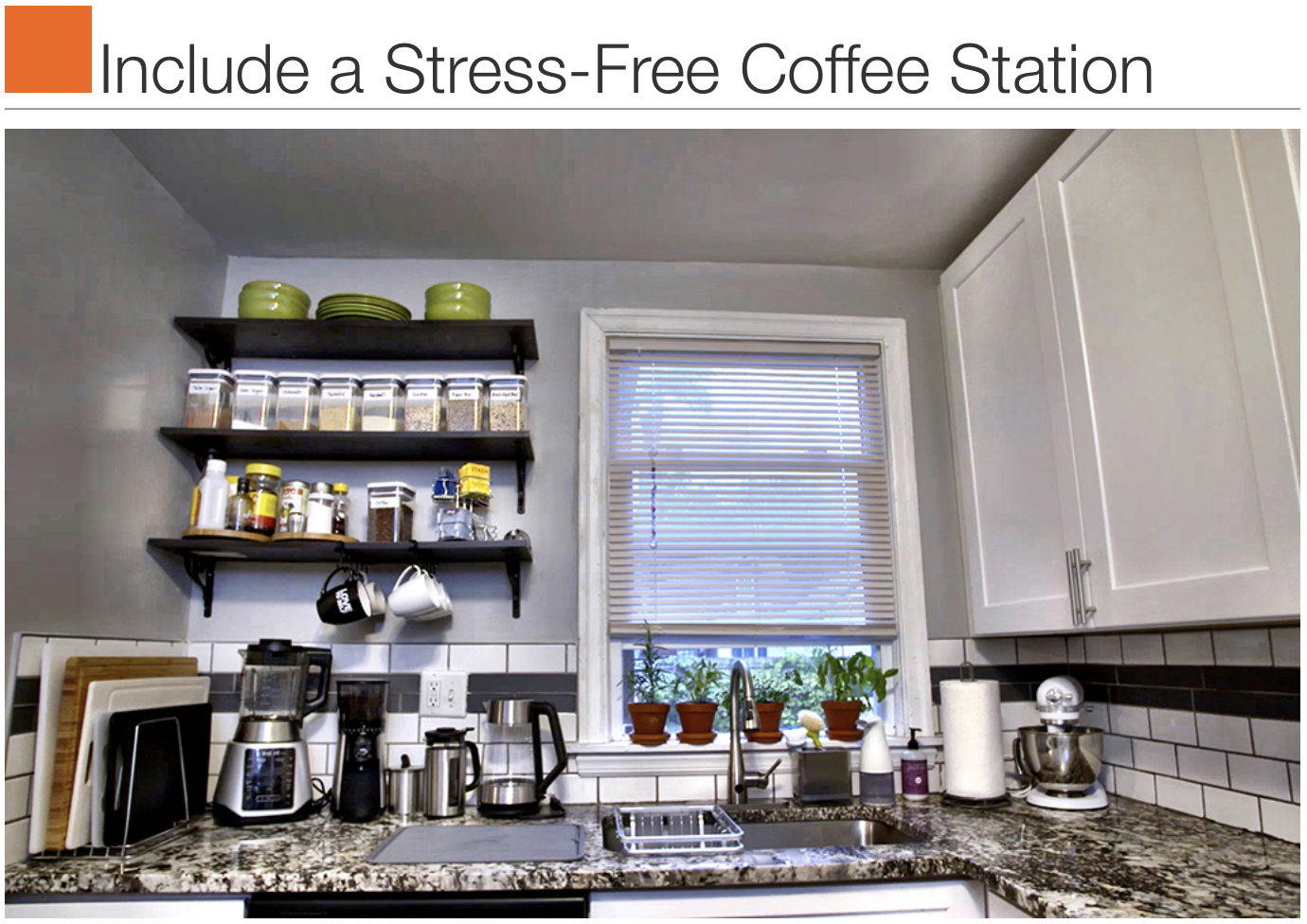 It's so important to infuse calm and self-care into your everyday routine. Treat yourself to the daily comfort of a good cup of coffee or tea with a special "station." Put everything you need in one place. Consider upgrading your coffee maker to a more sustainable option, like a French press. A coffee grinder lets you effortlessly use freshly-ground coffee beans with each cup for maximum flavor. Add an electric kettle to quickly boil water.
Tip: Bring extra comfort to your kitchen. Lay down a spacious anti-fatigue mat to help prevent pain and discomfort as you constantly stand and walk around.
It doesn't take a lot of time to up the safety and comfort of your kitchen with these easy improvements. You'll wonder how you ever got along without the touchless faucet and soap dispenser. Plus, amenities like a coffee station can revamp your morning ritual and make you feel more in control of your day. Ready to give your kitchen a quick update? The Home Depot delivers online orders when and where you need them.