By Nancy Clanton, The Atlanta Journal-Constitution
Troy Warren for Hometown Hall #homegarden-all

We've been inside for a year now, and we'll be here a bit longer. It's time not only to refresh the four walls you've been staring at but also to add some more comfort to your spaces.
The Wall Street Journal recently published 13 design trends inspired by the coronavirus pandemic. Here are our three favorites:
1. Bean bag chairs
"The beanbag chair was introduced in 1969, when Italian designers Piero Gatti, Cesare Paolini and Franco Teodoro unveiled the Zanotta 'Sacco' chair at the Paris Furniture Fair," WSJ wrote.
Today's chairs aren't the same sacks of pellets found in every teen's bedroom or basement during the 1970s (and '80s, and probably '90s), however. For example, The Spruce's top bean bag chair for 2021 costs $180 on Amazon.
The Chill Sack is filled with memory foam instead of beans or pellets, and is covered with a soft, microfiber fabric.
For those not on a budget, check out Lovesac's padded, velvet Moviesac for $800 or the Supersac in "dense phur" chinchilla for $1,150.
2. Cordless lighting
Creating work/school/retreat spaces for everyone in the family is much easier when you don't have to worry about outlets.
Lamps that are rechargable or battery operated turn any nook into a reading space. Create a meditation area in a closet, if you want, without fear of burning down the house with candles.
Cordless lighting comes in numerous styles at a variety of price points. For example, this O'Bright portable LED table lamp, with three brightness levels and a rechargeable battery, is only about $25 on Amazon.com.
Or head over to the Modern Lantern and pickup this Bartlett lapis blue ceramic lamp on a brass base for $450.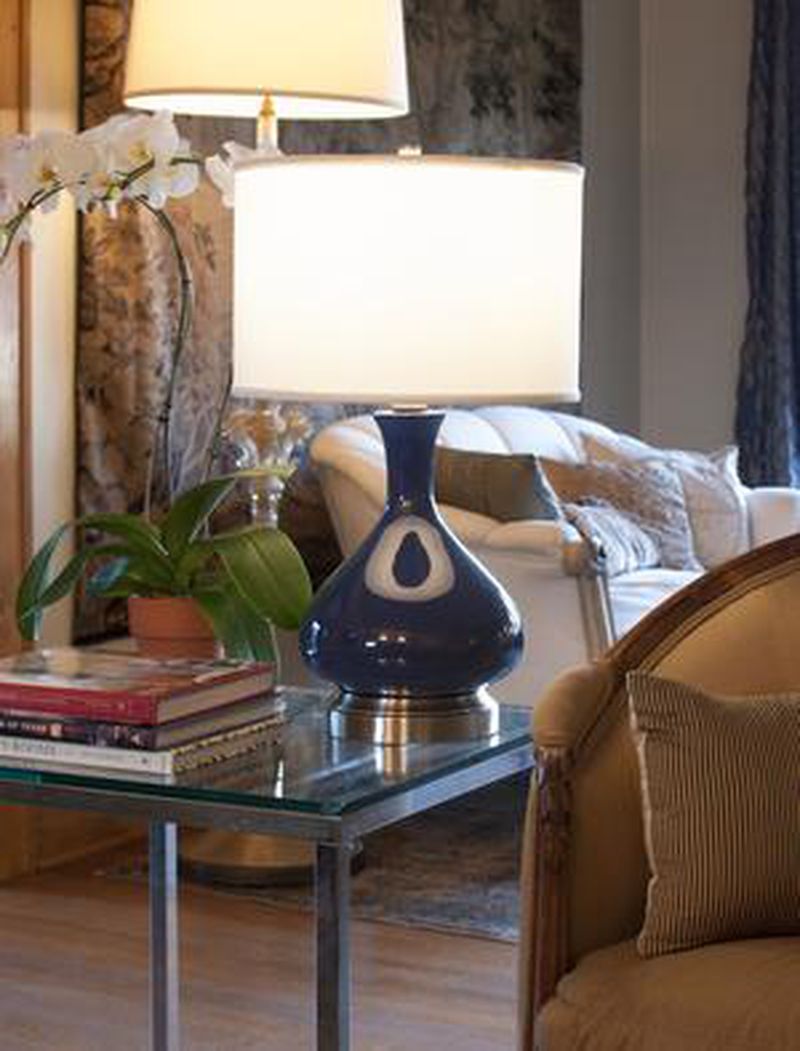 3. Privacy screens
"We had Covid, and when we had it, I thought for sure we were going to kill each other," designer Rush Jenkins, who, with life and work partner Klaus Baer, founded WRJ Design in Jackson, Wyoming, told the Wall Street Journal. The couple created separate office spaces in their great room with a 19th century papier-mâché folding screen.
You might need to separate the kids' desks or just block the messy living room from your Zoom calls.
This white cardboard divider available at Overstock.com is great for kids, because they can draw or paint on it to reflect their personalities.
Adults might want to consider Amazon's foldable, wooden dividerwith removable shelves — hello, instant office.