By Bob Townsend, For the AJC
Troy Warren #foodie-all

In her new book, "The Fiber Effect: Stop Counting Calories and Start Counting Fiber for Better Health" (Hatherleigh Press, $15), Nichole Dandrea-Russert makes the case that, together, fiber and water can help regulate blood sugar, lower cholesterol, and create a healthy gut.
A registered dietitian nutritionist, Dandrea-Russert also had a plant-based chocolate company, Nicobella Organics, in Atlanta for 10 years. During a recent phone interview, she surprised me by explaining that one of my favorite treats, dark chocolate, is not only healthy, but also contains a good amount of fiber.
"Counting calories is such a restrictive mentality, and it comes with a lot of guilt," Dandrea-Russert said. However, adding high-fiber food to your diet "can be so good, because you're adding things that are really good for you, and make you feel good."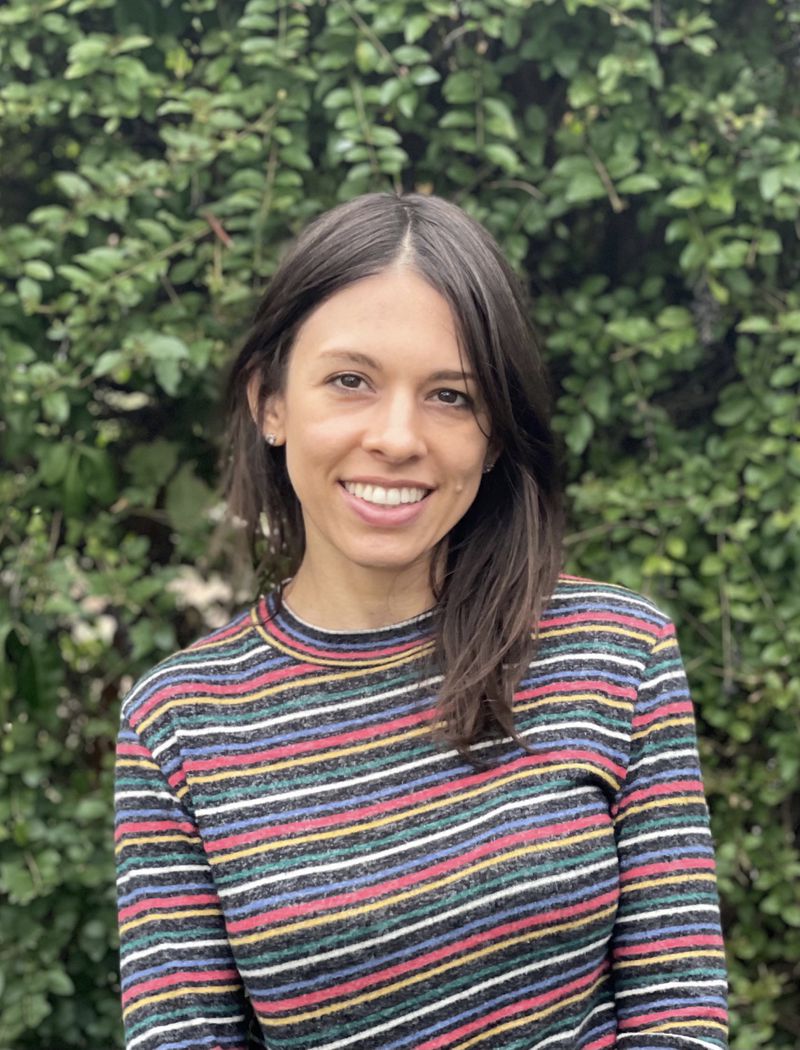 Now a plant-based dietitian, she creates recipes in her full-time job at Food Revolution Network, an organization that promotes healthy, ethical, sustainable food for all. And, she has a wellness blog, Purely Planted.
Though her diet is 100% plant-based, Dandrea-Russert advocates at least adding more fruits and vegetables to what you eat, including things like soups, salads and sandwiches. One of her favorite recipes in "The Fiber Effect" is Chipotle Chickpea Salad, which also can be made into a wrap or sandwich.
"When I first went plant-based, I was looking for something simple to make, because I worked a lot of long hours, and I wanted something I could take on the run," she said. "It has lots of spices, because I think that's the key to so many delicious meals."
Chipotle Chickpea Salad
1 15-oz can chickpeas, drained or 1½ cups of homemade chickpeas
¼ cup slivered or sliced almonds
4 tablespoons vegan mayo of choice or, for oil-free, use 1 whole avocado (mashed with a fork)
1 tablespoon maple syrup
1 teaspoon smoked paprika powder
1 teaspoon ground cumin
¼ teaspoon garlic powder
½ teaspoon chili powder
¼ teaspoon cayenne powder (optional, if you like a little spice)
¼ teaspoon sea salt (or more, to taste)
black pepper, to taste
squeeze of one lime (1-2 tablespoons)
¼ cup chopped celery
½ cup sliced green onion
½ cup cilantro, minced (optional)
4-5 large washed and dried collard green leaves, or whole-grain bread of choice
Add the chickpeas and almonds to a large mixing bowl and lightly mash with a fork, so that about half of the chickpeas and almonds are mashed and half are still whole.
In a separate small bowl, add the mayo (or avocado), maple syrup or coconut nectar, lime juice, smoked paprika, ground cumin, garlic powder, chili powder, cayenne powder, if using, and sea salt. Mix well.
Transfer the mayo (or avocado) mixture to the chickpeas and almonds. Mix well to coat the chickpeas and almonds.
Stir in the celery, green onion and cilantro, if using.
Open the washed and dried collard green leaves or other leafy greens, like romaine, and add a healthy portion of the chickpea salad.
Add other plant-based ingredients you love, like radish, tomato, purple onion, sprouts or hemp seeds for more texture, flavor and nutrition.
Alternatively, in place of leafy greens, you can make this into a wrap or sandwich by adding the salad to a whole-grain tortilla or to two slices of whole-grain bread.
Delicious and nutritious additions: sliced radish, arugula and carrots
Store leftovers in an airtight container in the refrigerator for up to 5 days. Makes 4 servings