By Helena Oliviero, The Atlanta Journal-Constitution
Troy Warren #covid-all

Georgia has detected its first case of a worrisome coronavirus variant first found in Brazil, according to the Georgia Department of Public Health. The variant of concern, known as P.1, is highly contagious and has, in some cases, reinfected people who have recovered from the coronavirus.
The case was detected in Newton County.
A total of 54 cases of the P.1 variant have now been reported in 18 jurisdictions, according to data from the Centers for Disease Control and Prevention.
Meanwhile, the number of other concerning coronavirus variants detected in Georgia continues to rise and includes 351 cases of the variant first detected in the United Kingdom, and 15 of the variant first detected in South Africa, according to DPH.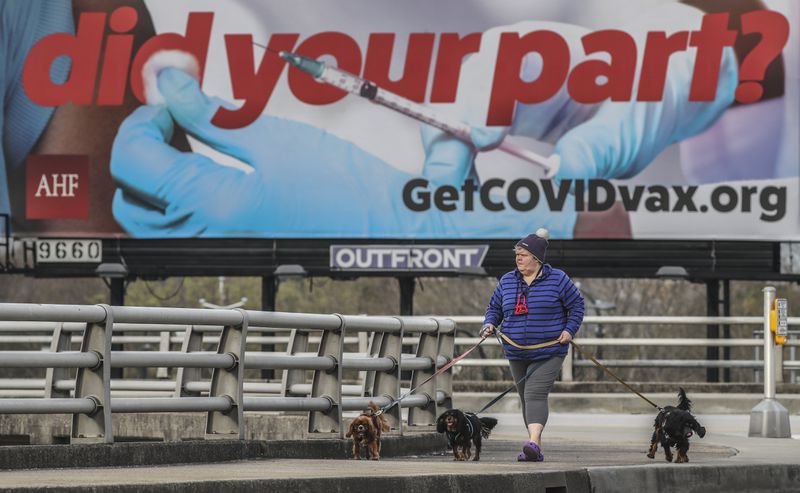 Georgia is in a race against time to vaccinate as many as possible before troubling variants take hold.
Research suggests the UK variant is far more contagious than the dominant strain in the U.S.
Scientists are particularly concerned about the variants first found in South Africa and Brazil because research suggests they have the ability to re-infect people who have recovered from earlier versions of the coronavirus. They might also be more resistant to coronavirus vaccines. Early investigations suggest vaccines can protect against the new variants, although slightly less effectively.
Gov. Brian Kemp is expected to announce Tuesday that all Georgia adults will soon be eligible to sign up for coronavirus vaccines.
The governor's office has scheduled a 4:15 p.m. press conference to address the plans, though it's not immediately clear when eligibility will expand. Earlier this month, Kemp said he expected to allow all adults to qualify for the vaccine by early April.