by Thomas Hindle | HollywoodReporter.Com
Troy Warren

Here are six of the best speakers out there to give your living room movie-theater sound quality.
TV speakers are better than they have ever been. Any new high-range flat screen will now come decked out with fantastic sound, a perfect complement to crystal-clear picture quality.
However, that audio experience can always be improved. And for that, a good soundbar might just be the option. These speakers — or, more often, collections of them — serve as an ideal piggyback to take the TV watching experience from good to great, giving a movie-theater quality to the living room. There are a lot of good options on the market: Companies such as Sonos, Bose, Sony and Samsung all offer excellent soundbars and accompanying home speaker systems.
Still, there are a few that stand out. So, here are the six best soundbars that will make your TV room sound like a cinema.
1. JBL Bar 5.1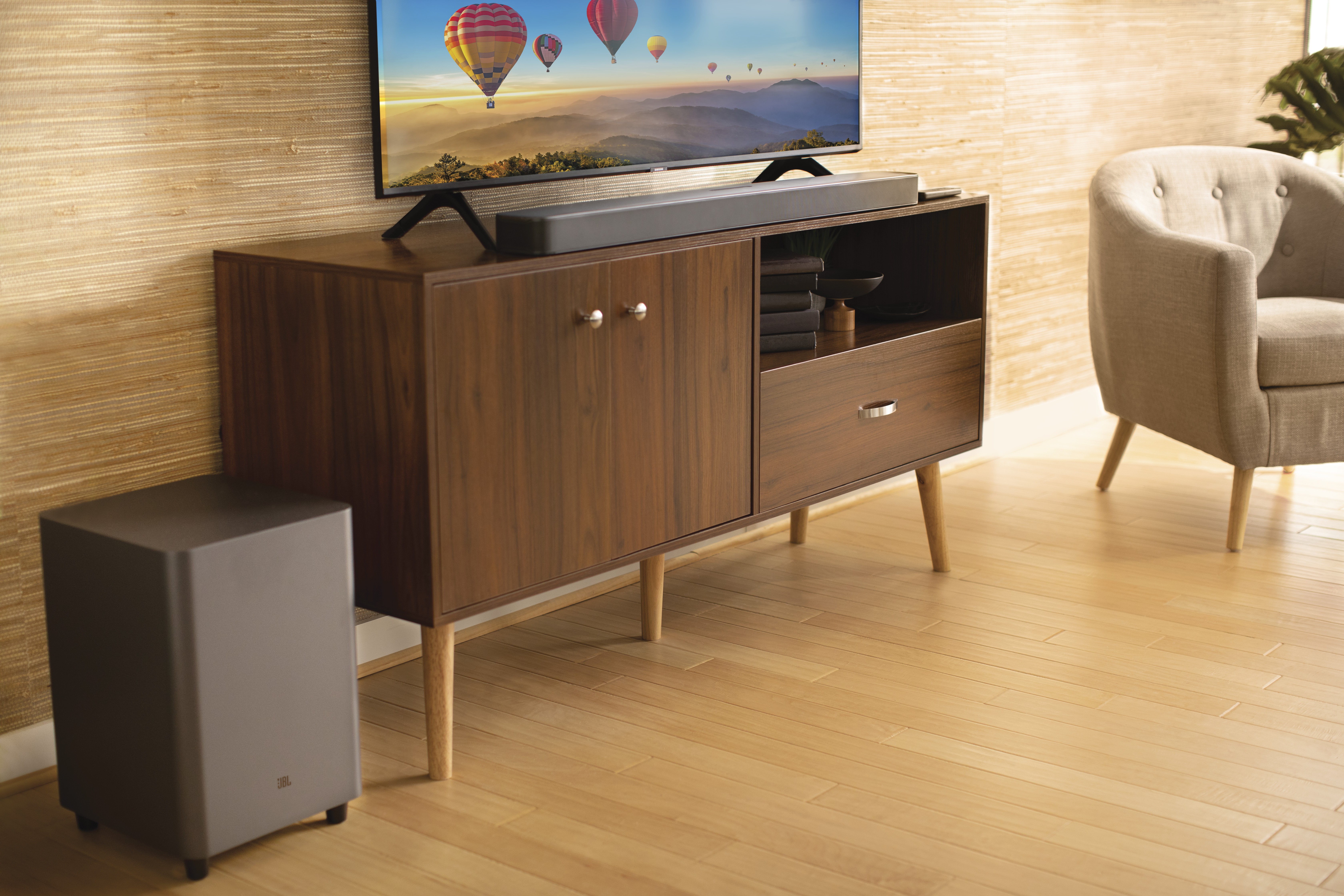 JBL has an excellent pedigree for sound. From its top-notch range of wireless speakers to its reliable workout headphones, the manufacturer has an affinity for premium sound in a practical manner. The Bar 5.1 follows up on that trend. Detachable and entirely wireless, the speaker system can be strategically positioned around the home for optimum listening quality. It also boasts Bluetooth connectivity, so you can hook up your phone for music streaming from anywhere around the home. The real appeal, though, comes from its quality. The system comes with a 10-inch subwoofer and uses 510 watts of power to create an immersive listening experience. Ultimately, you can get fantastic audio quality wherever you are — making JBL among the best on the market.
2. Bose Soundbar 700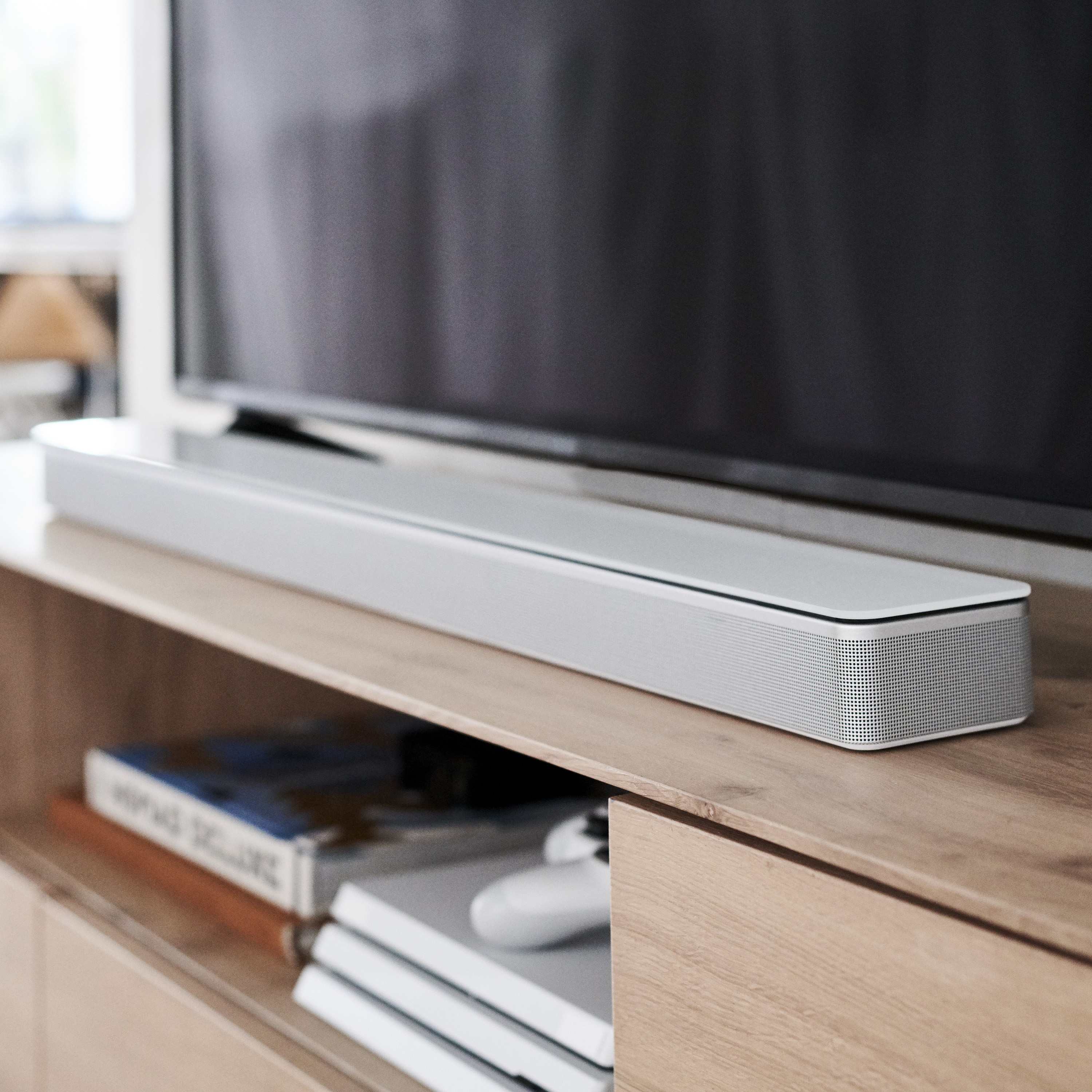 Bose has consistently provided some of the best sounding headphones on the market. And its Soundbar 700 expands that capability to speakers. It's more advanced than the JBL, featuring Amazon Alexa and Google Assistant connectivity, allowing the user to seamlessly switch between music and TV. Bose has ensured that the 700 will pick up any commands, fitting the speaker with eight microphones to register commands from users. But the real appeal in the 700 is its capacity to pair with Bose wireless headphones. So, if users want to enjoy the big screen without disturbing the world around them, they can simply connect their headphones to the soundbar — keeping the visual experience without sacrificing sound. Bose also offers affordable bundle packages, making it easy to group the soundbar with a few other speakers for surround sound.
3. Sennheiser Ambeo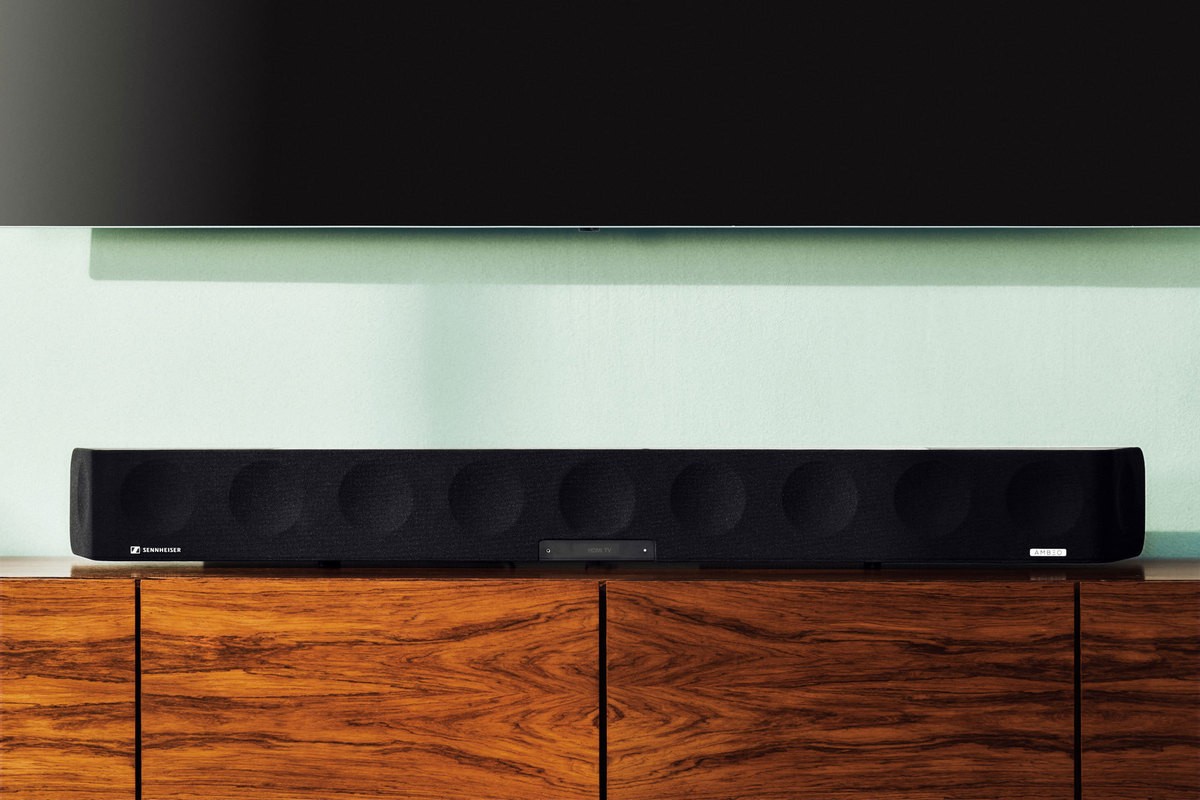 Sennheiser's first foray into the soundbar market is an authoritative one. The German manufacturer's speaker is massive, chunky and imposing. But for good reason. Featuring 13 mini speakers, the Ambeo claims to "merge with the acoustics of your environment to create a 3D sound experience." Users get the standard specifications to accompany the price, too. The Ambeo is Bluetooth equipped, allowing for phone connection and music streaming. Furthermore, it comes with Chromecast, so streaming radio or other media is easy. Though it isn't wireless, it's clear that Sennheiser has put in plenty of effort into making the best sounding speaker on the market — an enticing proposition.
4. Sony Z9F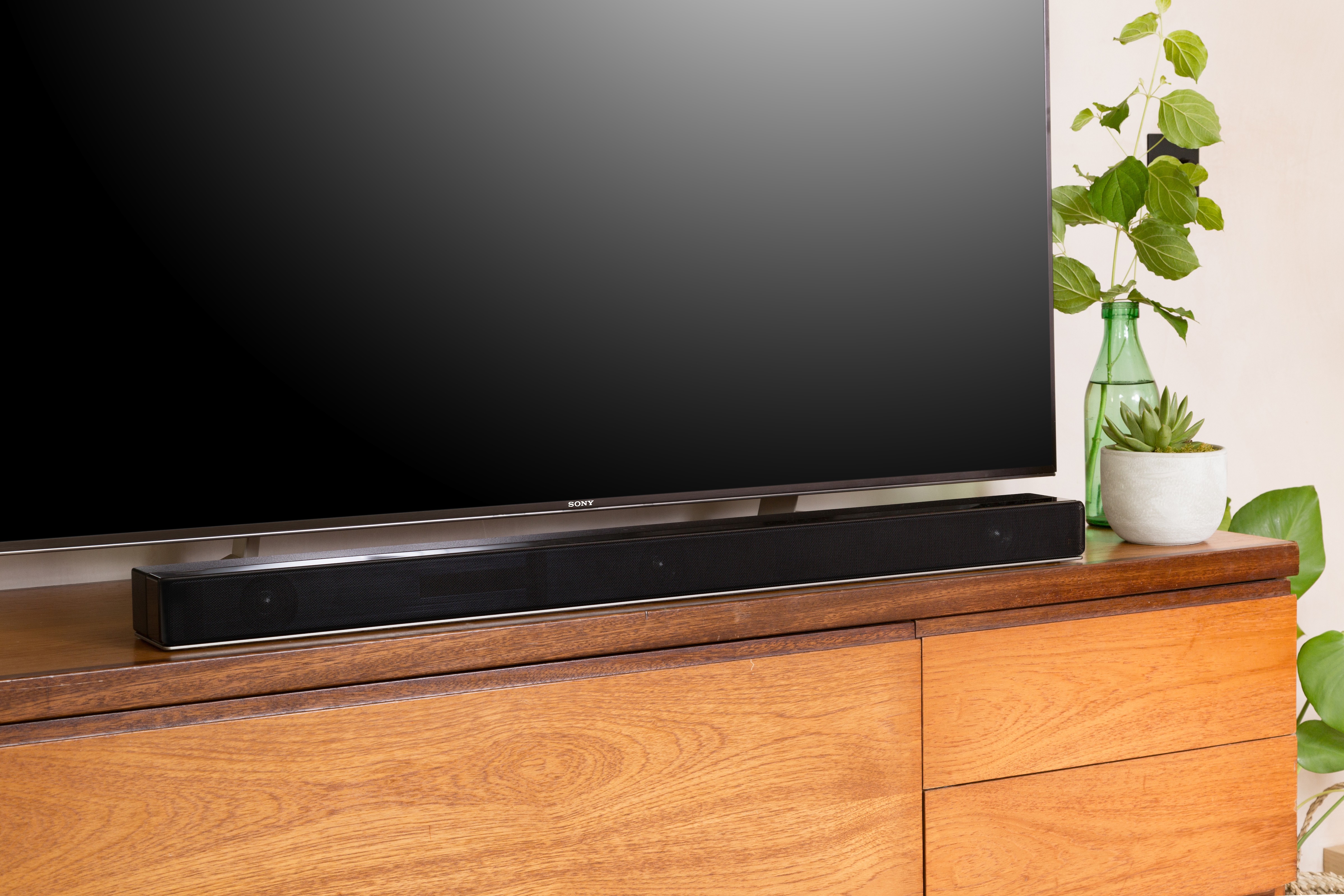 Compared to the sheer volume of speakers on other soundbars, the fact that Sony's Z9F only has a mere three might make it seem like an underequipped system. However, the Z9F packs a lot of punch into its three speakers, tweaking the soundbar to create a surround-sound feel despite only having one unit. Sony's "virtual sound" technology is set up so that sound comes at the user vertically, creating a 3D experience. The real appeal in the Z9F, though, is its sheer number of options for customization. The speaker can be manipulated for different television watching experiences, offering different settings and profiles for movies, news, sports, gaming and music. Each mode amplifies a certain element of the audio to create a realistic listening experience — a distinctive feature available on few other top range speakers.
5. Sonos Arc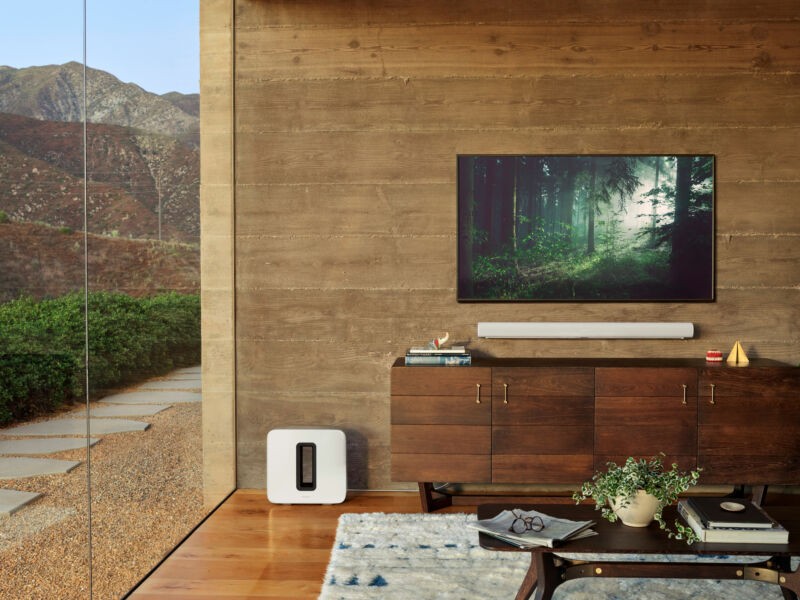 The Sonos Arc is sleek and satisfying. It has a wonderful curved shape, with speakers on all sides to give it a unique, fresh look. The 11 speakers have been strategically positioned to ensure that sound reverberates around the listening space. Sonos also collaborated with Oscar-winning sound engineers to specifically amplify the human voice, creating crystal clear noise. Like the JBL and Bose speakers, Sonos also boasts voice control, allowing switching between streaming services, or even toggling specifics on sound. Perhaps the biggest appeal of the Arc, though, is its practicality. Given the slim and creative design, it's easy to mount on a wall. And the simple color schemes — either all black or all white — don't make it an eyesore like some other soundbars out there.
6. Klipsch Cinema 600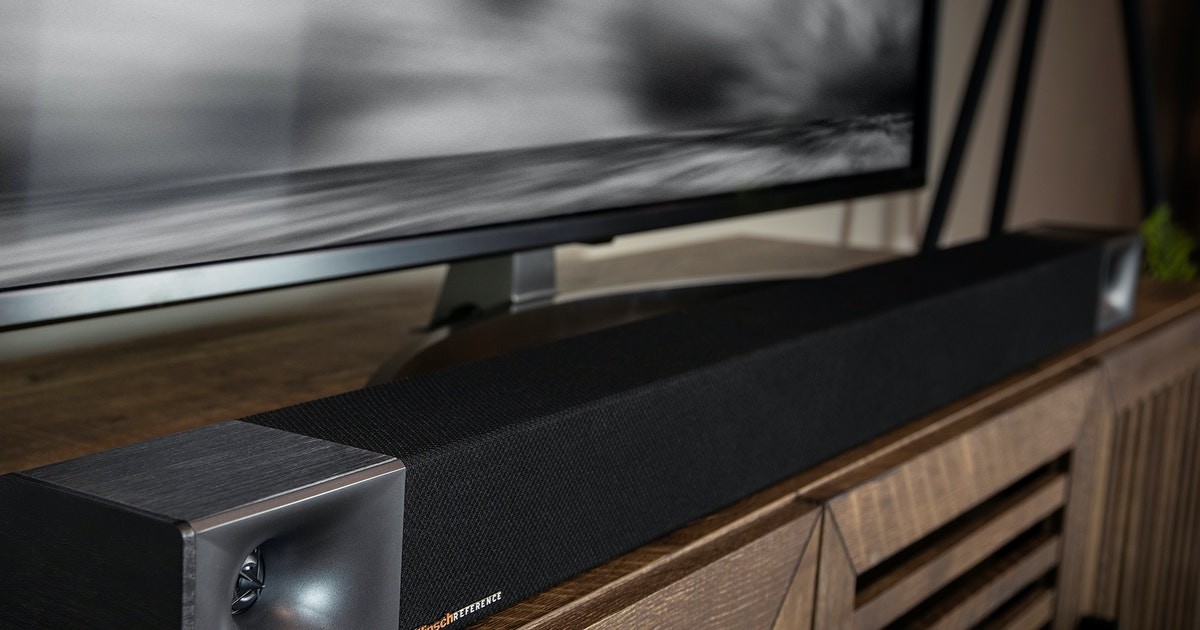 There are other options outside of the bigger names, though. Klipsch has gone for a different approach than some of its competitors, instituting a modified two-speaker model, with one large sound system at either end of the bar — and a few smaller ones sprinkled across the middle. This approach creates a proper left and right experience, a more traditional way of listening. But the sheer size and quality of the speakers makes raw stereo sound incredibly clear. The Cinema offers various different modes, allowing users to tweak dialogue according to their preferences. That sound can be heard with more clarity through the 10-inch subwoofer included in the package — making the Klipsch the most cost-effective system on this list.