BY MEGAN SLACK | HomesAndGardens.Com
Troy Warren #homegarden-all

The majestic Malibu kingdom is filled with Mexican chandeliers and surrounded by vineyards and avocado trees
Renowned entrepreneur George Rosenthal has just listed The Rosenthal Estate – an extraordinary compound amongst the Malibu hills – for $38 million. The West Coastal kingdom stands above 180 acres of sprawling vineyards and mountains, kissed with an abundance of avocado trees.
This serene Cali-cool landscape was the utopian setting for architect Louis Angelikis to build the hacienda-style home and design a 'resort style' base for all who indulge in its splendor.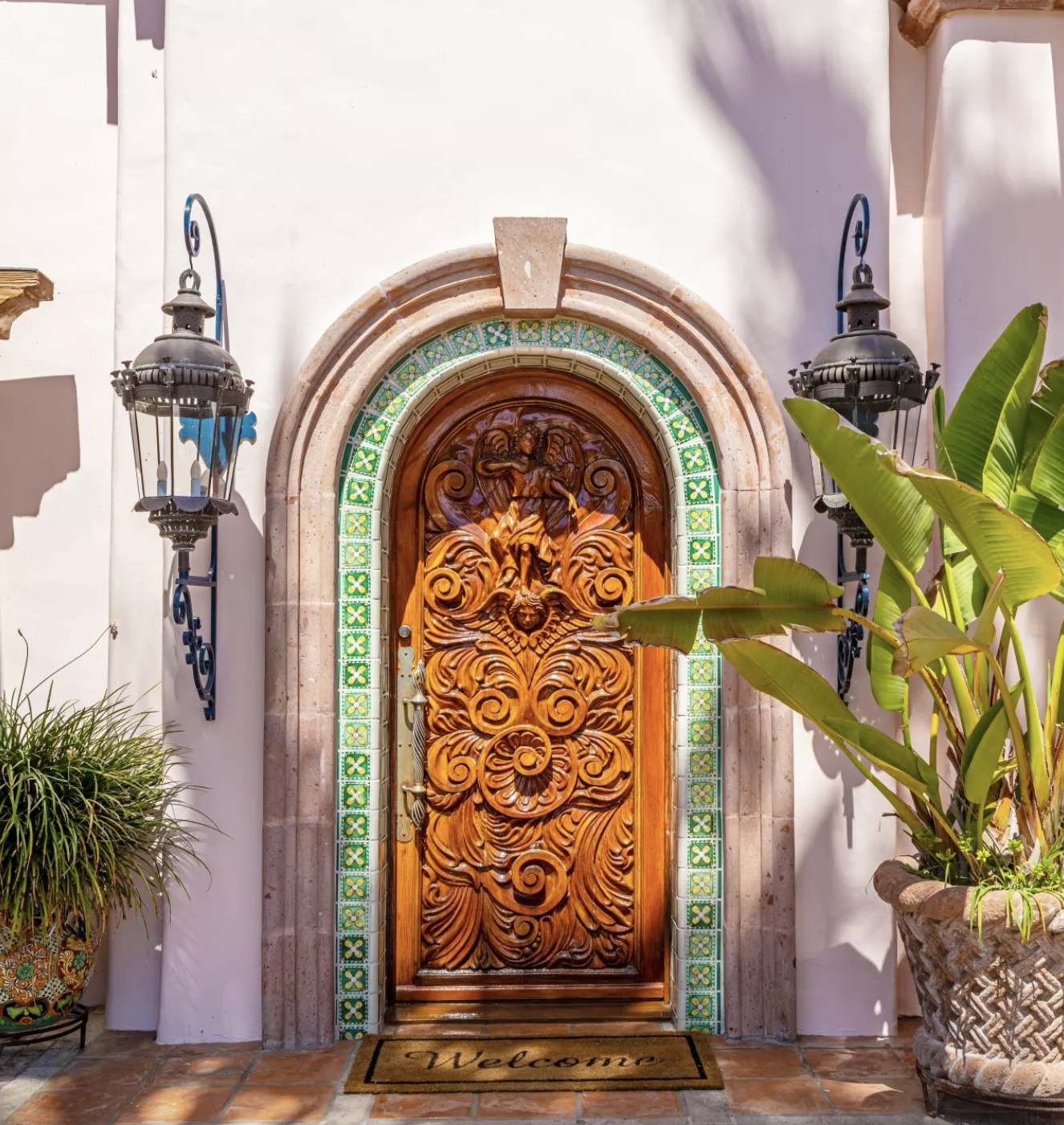 The home was listed by George Rosenthal, who is best known as the owner of Sunset Marquis, the iconic hotel which was a famed hangout for rock 'n' roll legends. George serves as the chairman of Raleigh Enterprises, which includes Raleigh Studios, Hollywood Rentals, and Rosenthal – The Malibu Estate Vineyard.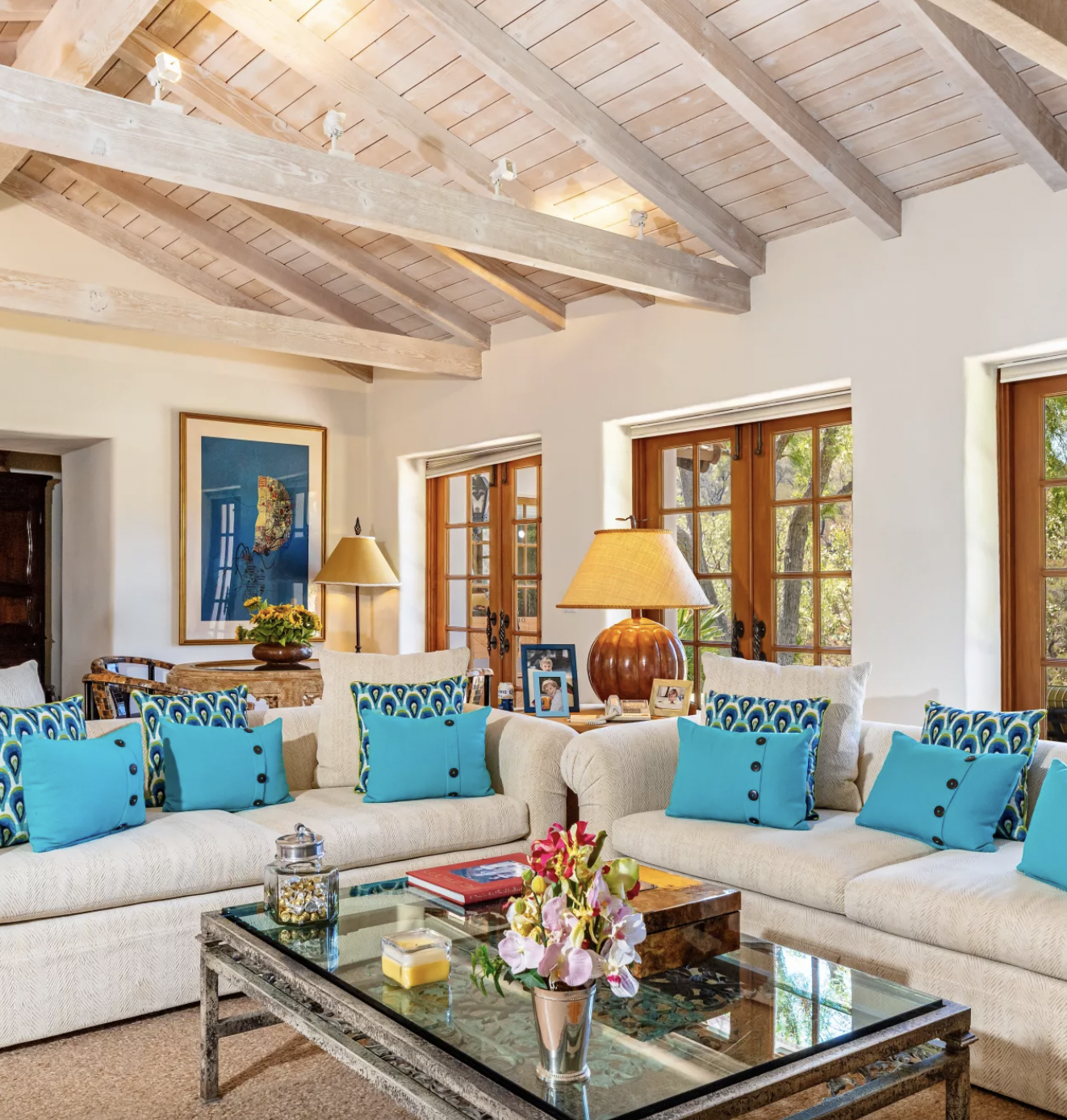 The property, located at 29000 Newton Canyon Road, is less than an hour from Beverly Hills, where Sunset Marquis is located just off Sunset Strip. However, its remote position amid the Malibu mountains means the property feels a million miles away from the hustle of West Hollywood.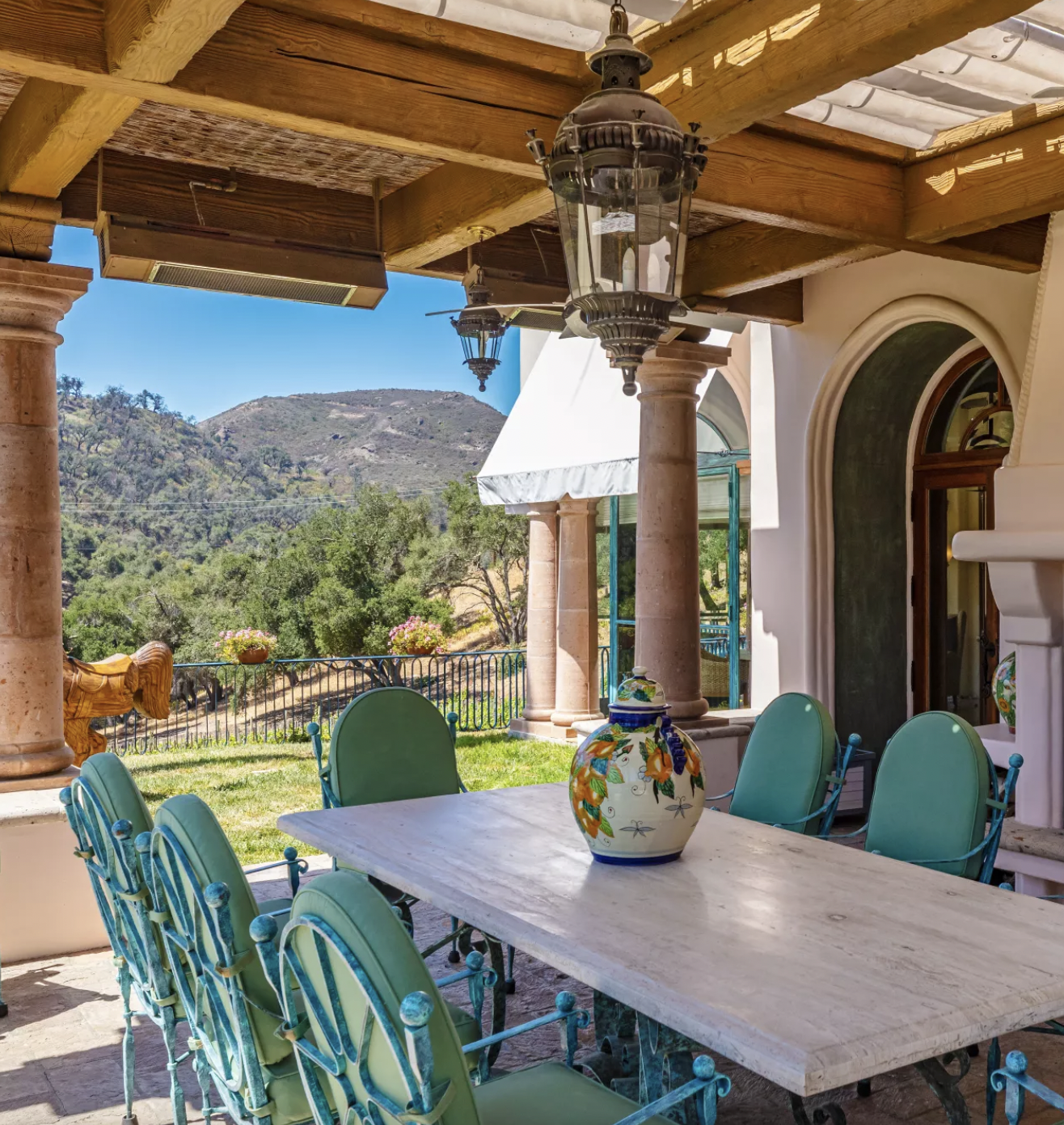 The eight-bedroom, nine-bathroom compound combines traditional Californian ambiance with authentic hacienda features, including artisan wood sculpted double doors and trumpet vine-covered porticos. These doors lead to the entrance hall, which exhibits wide stone surround doorways, wooden columns, beamed ceilings, and alluring arches that bless the home with a certain continental charisma.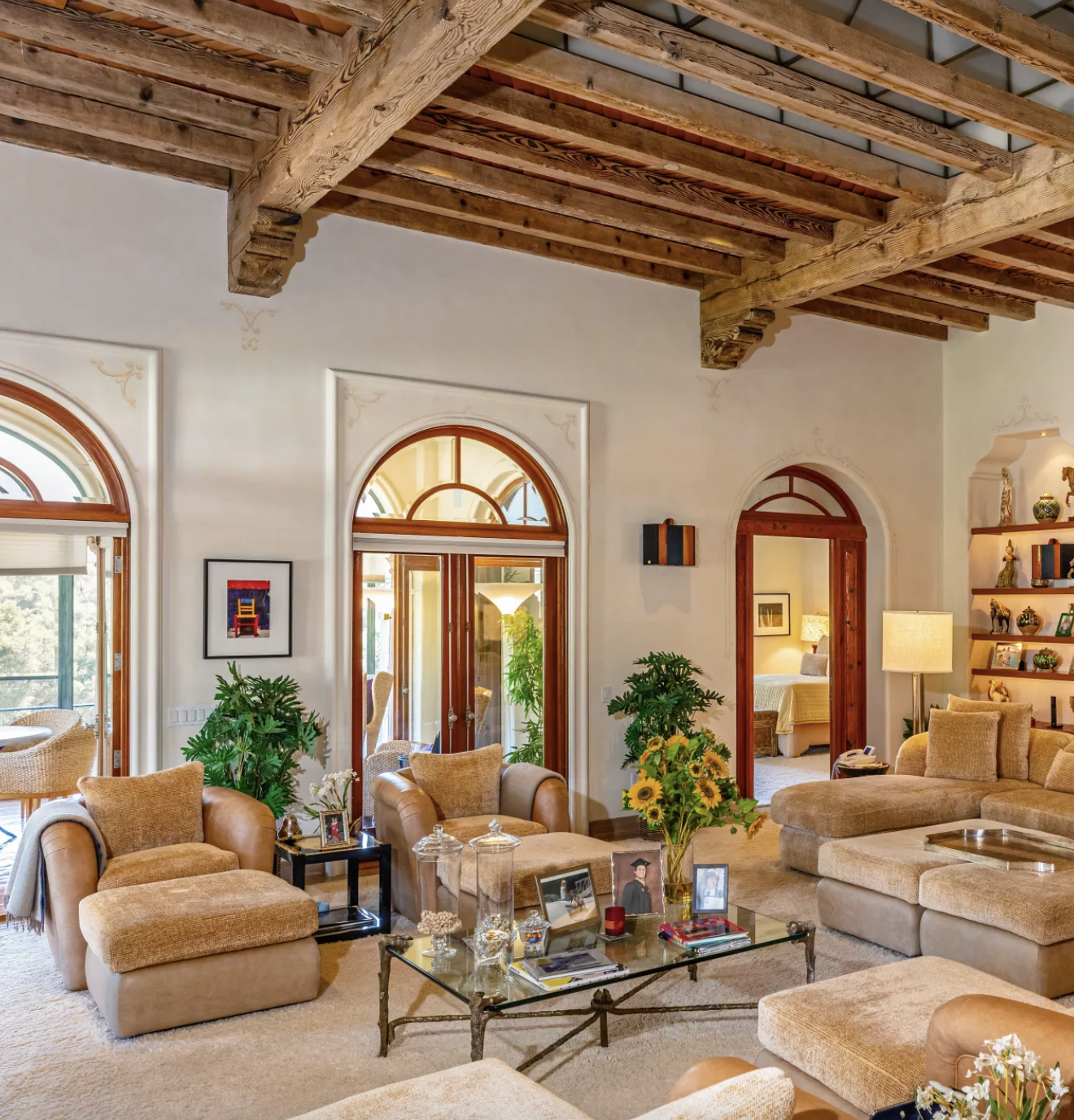 The entrance hall leads to a large wooden and granite-glazed kitchen and an outdoor dining patio that is accessed via elegant French doors. Immediately adjacent to the kitchen is the equally enticing dining room that is warmed with an ornate fireplace and crowned with a Taxco Mexico hand-crafted silver chandelier.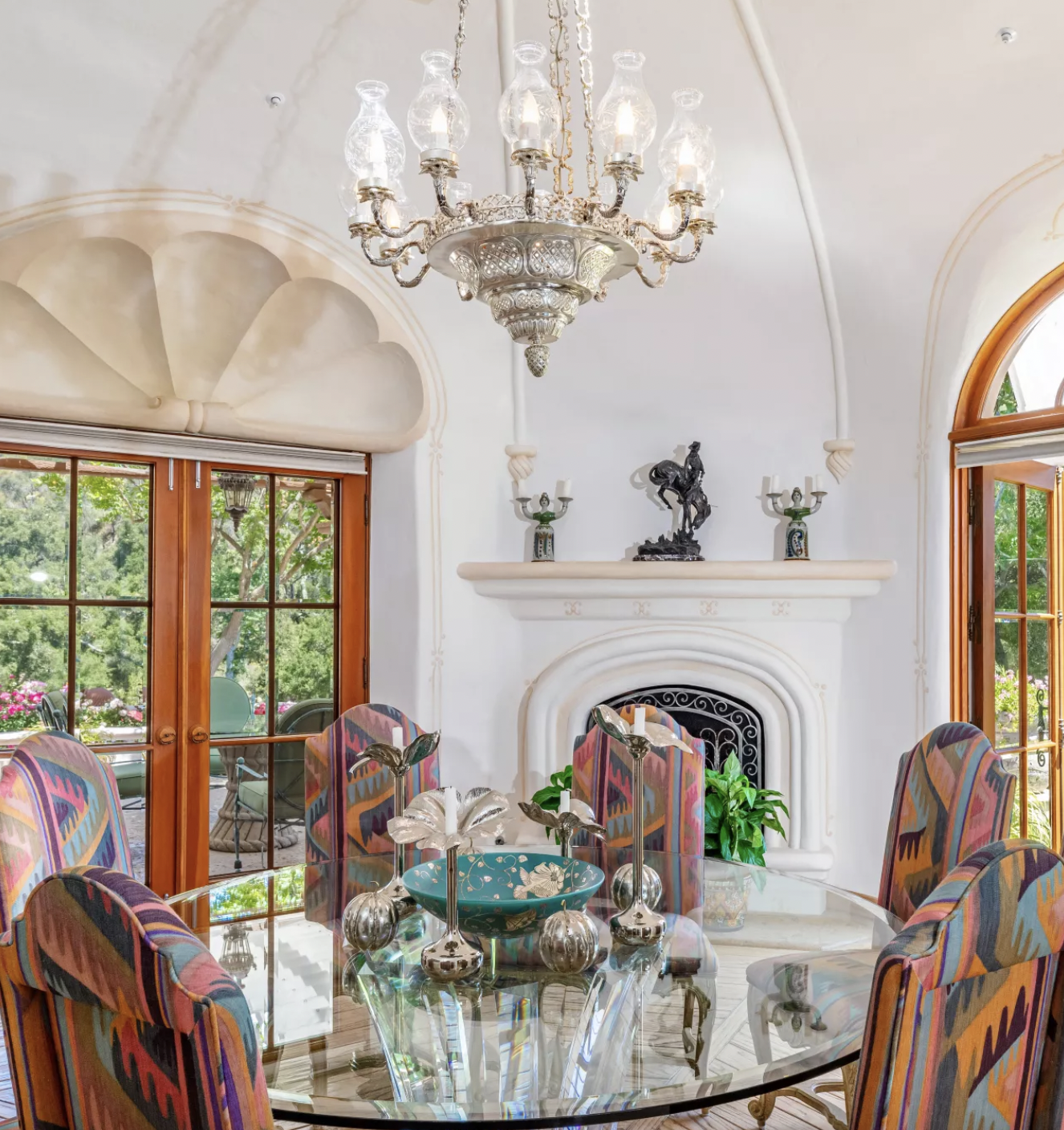 Meanwhile, upstairs, the master suite boasts another original fireplace, a walk-in closet, and unrivaled views of the landscaped garden and mountainous kingdom beyond the estate's gates. This exterior space is complemented with a swimming pool, patio, pond, and private access to a path that leads through the wooded estate.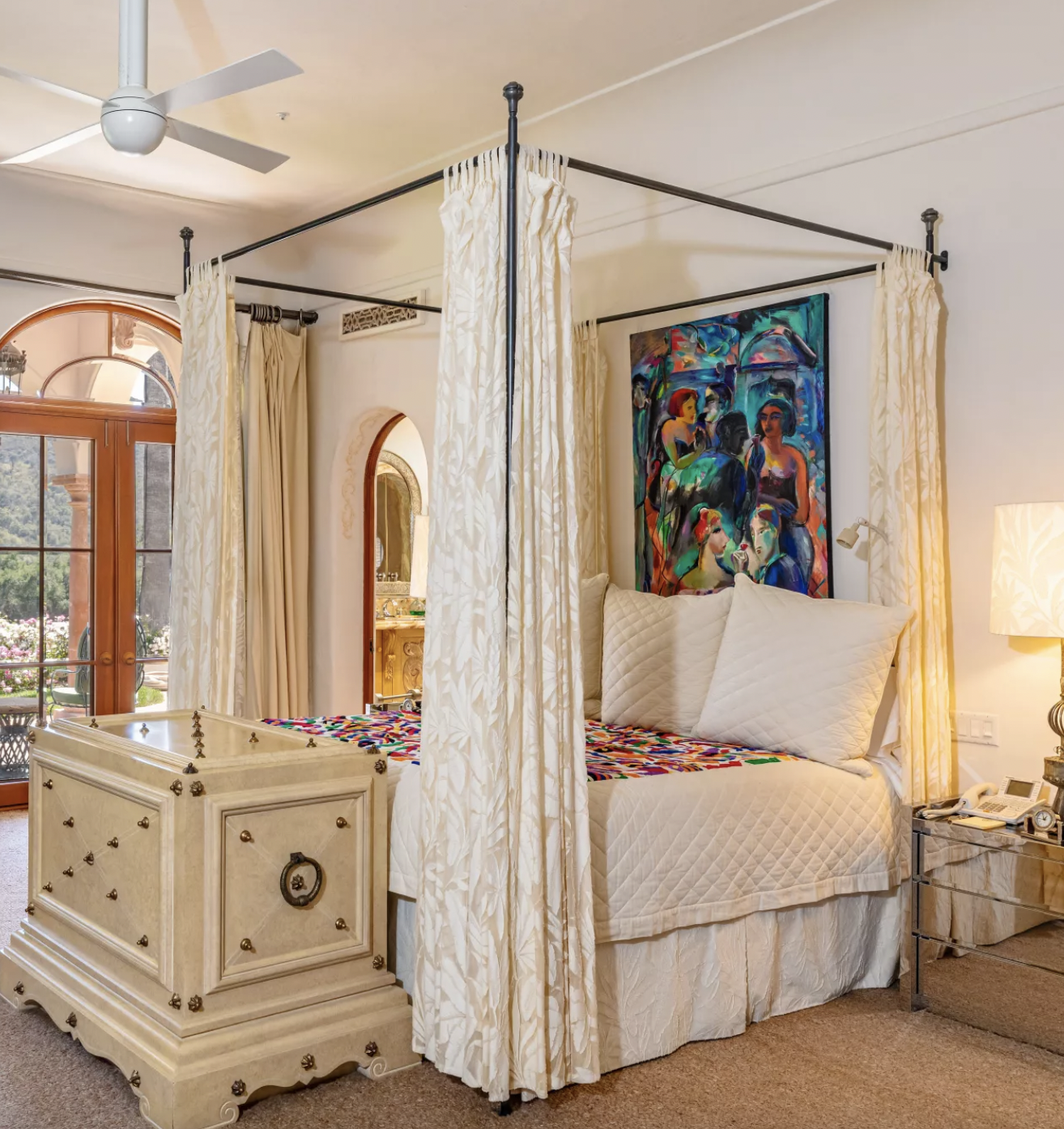 The compound also includes a two-bedroom guest house and further one-bedded guest quarters before leading onto the private vineyard and refrigerated wine storage room – that will certainly be put to good use.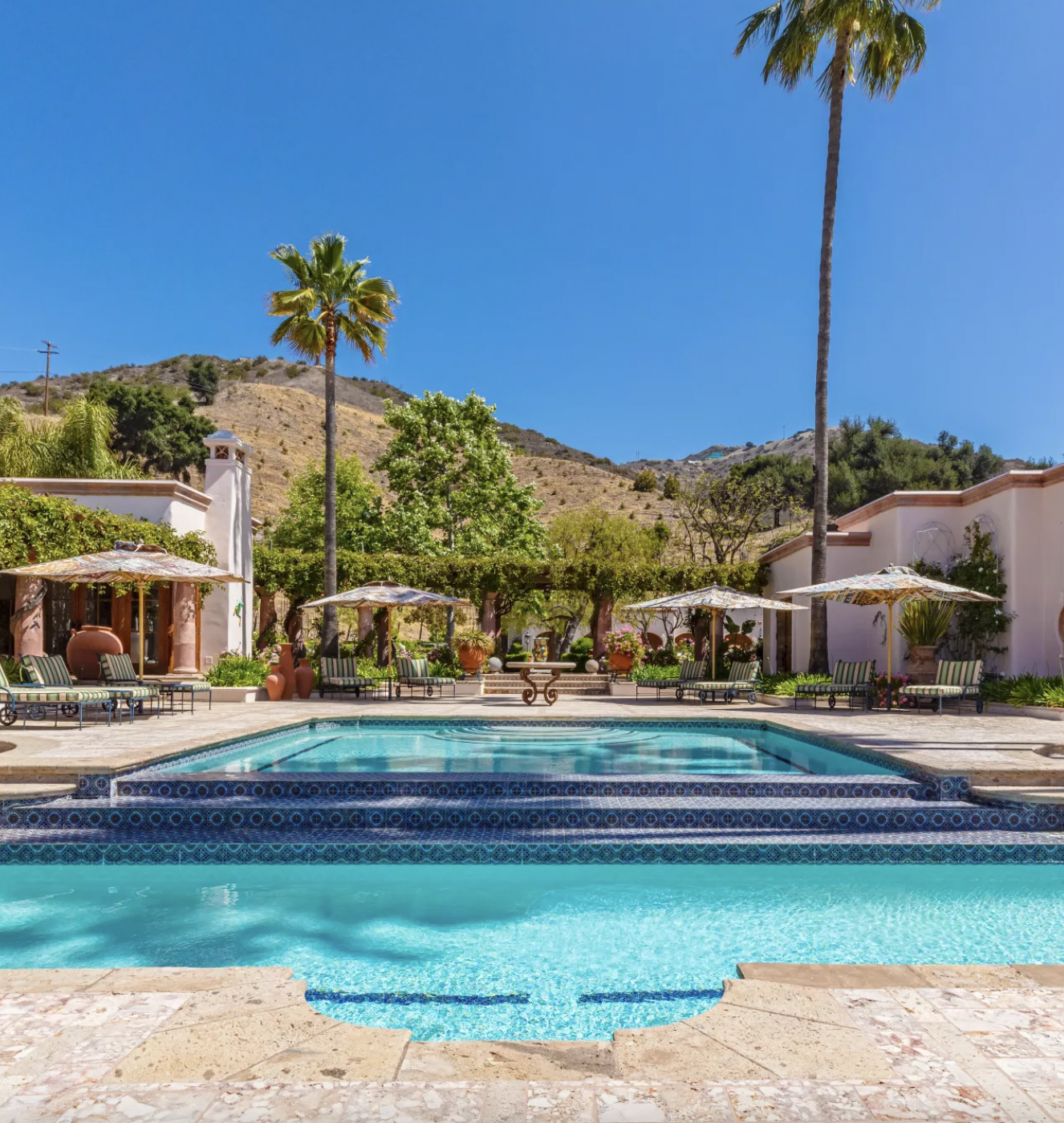 The Rosenthal Estate is currently listed with Sandro Dazzan of The Agency and Jade Mills and Joyce Rey of Coldwell Banker Realty, Beverly Hills.